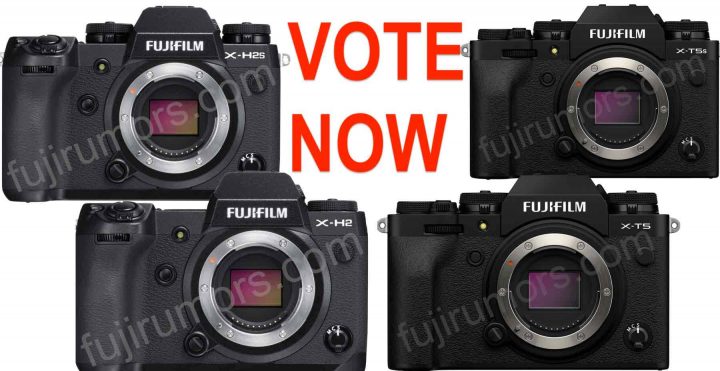 Here on FujiRumors we try to be as accurate as possible.
We multiple check, we verify, we investigate, we don't speculate, we don't share fakes and by doing so we reach a 90%+ rumor accuracy.
But why am I so careful with the rumors?
Well, because I know that some of you make buying decision based on our rumors, and, true story, some even cancel their holidays based on our rumors (as a well-known youtuber recently told me, who canceled a family holiday after I've shared the rumor of the May 31 announcements).
So, that's quite some responsibility I have to deal with, that I try honor by being as accurate as possible.
But for one time today…
… let's just start the week by having some fun!
I'd like to launch a survey that is totally hypothetical, has no rumor-foundations and is merely something to satisfy my curiosity and have fun to speculate about.
Let's launch a survey, based on the assumption (not rumor, a mere speculation) that just as Fujifilm will launch a 26MP stacked sensor X-H2S and a 40MP non stacked sensor X-H2, they will also release one day a Fujifilm X-T5 with 40MP non stacked sensor and a Fujifilm X-T5s with 26MP stacked sensor.
Between these 4 cameras, which one is the one that interest you most?
And yes, I know it's just speculation. And I know we don't know the price of each of these hypothetical cameras (which we don't know if/when they will come). And we also don't know the specs. But you guys can make educated guesses and estimates on this, I am sure of that. And you also have your design and ergonomic preferences.
So, just roughly, just for fun, feel free to vote the survey below and let us know your thoughts in the comments.

Loading ...