Fujifilm X-H2 with 40MP: Do You Want it with X-Trans or Bayer CFA – VOTE NOW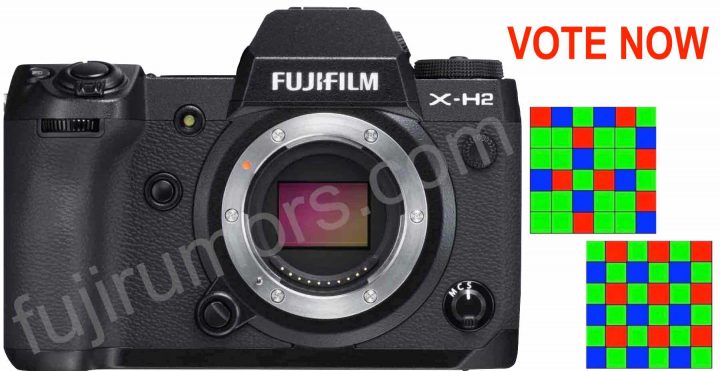 If we combine what Fujifilm told us with the rumors we have shared, we can be sure that the 26MP stacked BSI Fujifilm X-H2S will have an X-Trans sensor.
But the question remains open, if the high resolution non-stacked 40MP Fujifilm X-H2 will have an X-Trans or Bayer sensor.
Now, both color filter arrays have their strengths and weaknesses. We have written about it more in detail here. In short we could sum it up like this:
Bayer Array: better for more features and less power hungry and less heat generation and less battery drain
X-Trans Array: better for image quality (sharper*, less color noise at high ISO**, more film-like grain etc)
What I would like to hear from you today is what you'd prefer. Hence, down below is a survey.
Feel free to drop your vote.

Loading ...
* as documented by DPReview here
** as documented by admiringlight here