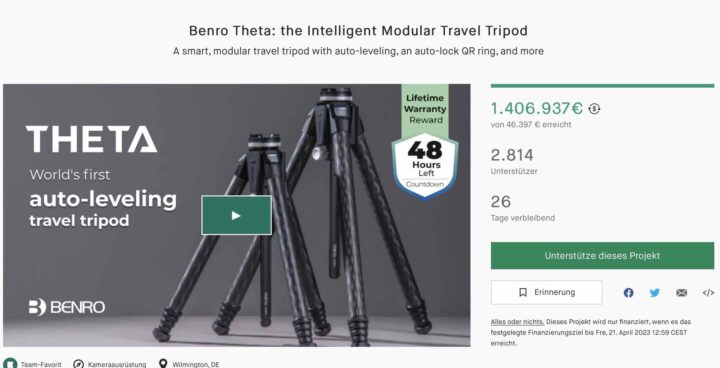 Tripod Success
The new Benro Theta Travel Tripod has collected over 1 million Dollars on Kickstarter in just 10 days and it's still cashing in lots of money.
Check out what makes this travel tripod so special and if you want get it with huge launch discount at Kickstarter here.
Sigma
Tamron
Tokina
Ending Fujifilm Deals
We are now at the last week of Fujifilm X and GFX deals. Check out the full list of deals below.
Price Drops
X Camera Deals
GFX Deals
Skylum Ultimate Photography Bundle
Skylum has launched their Ultimate Photography Bundle offer.
❯ Get additional savings by using coupon code "FUJI" at checkout.
miXed Deals and Fujifilm Officially Recommended Accessories