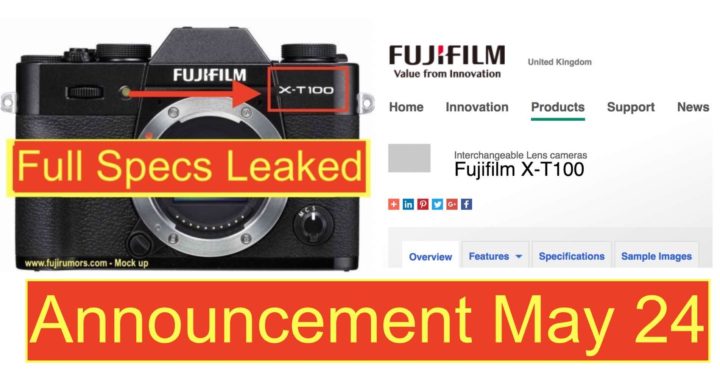 Fujifilm X-T100
Fujifilm EU (found via nokisihita) just leaked the full specs of the Fujifilm X-T100, which according to our sources will be officially announced on May 24.
All the specs we rumored are confirmed.
The goal of the Fujifilm X-T100 is to close the gap between the EVF-less Fujifilm X-A5 and Fuji's mid-range X-Trans cameras like the Fujifilm X-T20 and Fujifilm X-E3.
The direct competitors of the Fujifilm X-T100 are cameras like the Olympus OM-D E-M10 Mark II and the Sony A6000.
Fujifilm X-T100 Specs