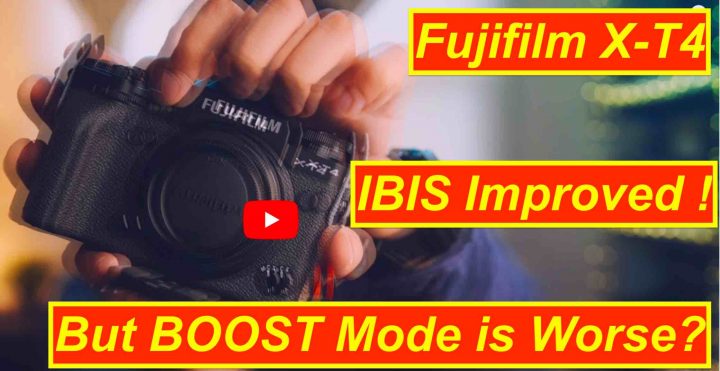 We just reported about how the Fujifilm X-T4 firmware 1.02 improved video autofocus performance in this dedicated article (with video comparison).
Now here is part 2 of our Fujifilm X-T4 firmware 1.02 coverage, and this time we focus on IBIS.
Down below you can see three videos. All three say that IBIS has indeed been significantly improved (and confirm our early report here).
However, kushagra K noticed that in one specific scenario, IBIS seems to be worse with firmware 1.02 compared to 1.01: Boost Mode! (that's the mode used to emulate a tripod and should not be used when panning or moving the camera)
According to kushagra K, Boost mode now gives some wavy movements in the corners, that were not there with firmware 1.01. The Issue is more visible with wide angle lenses.
Again, mostly the feedback is very positive, but the thing with the Boost Mode has to be investigated further and, if confirmed, Fujifilm better quickly works to fix it.
FujiRumors is on Patreon, Facebook, Instagram, RSS-feed, Youtube, Flipboard and Twitter
→ Top X-T Community: Fujifilm X-T facebook group
→ Top X-T Page: Fujifilm X-T Page
Fujifilm X-T4 IBIS Videos