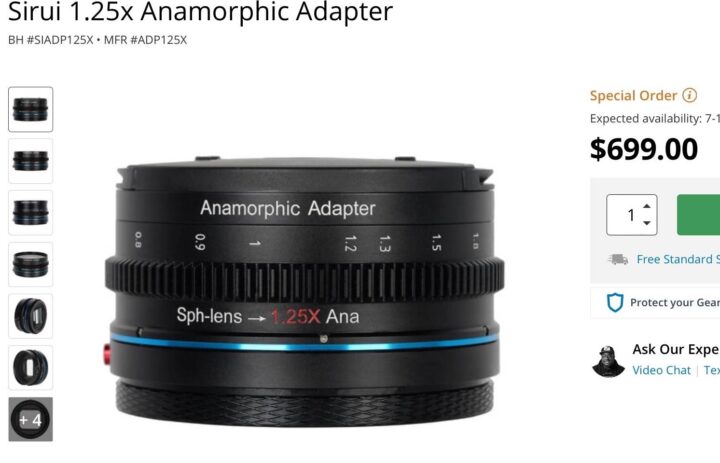 Let's catch up with a piece of gear that I can't remember I have ever talked about: the Sirui 1.25x Anamorphic Adapter.
As far as I can see it is available at Amazon since October 2022, but the Japanese guys at Mapcamera, who have now shared a test of the adapter on a Fujifilm X-H2 with XF33mmF1.4 lens, say that it will be available only this month.
Anyways, it's something I have not talked about so far, so here is how it works.