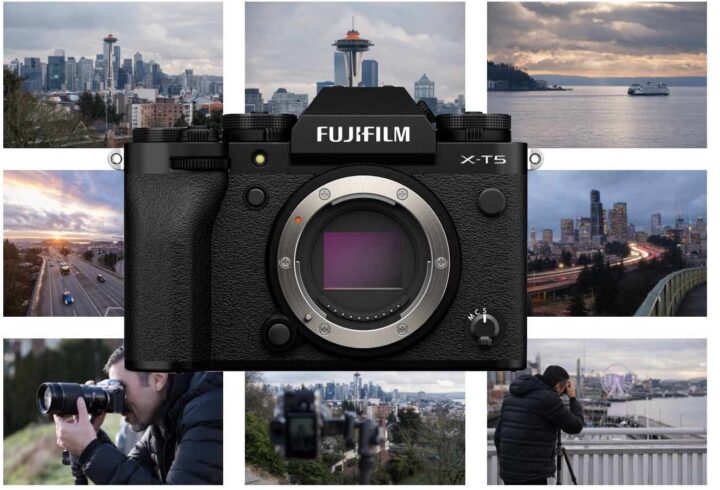 Tips for Landscape Photography, Using the Fujifilm X-T5
 by Reza Malayeri 
Full disclosure: This article was brought to you by Adorama. Adorama did not pay FujiRumors to publish this article. But, as usual on FR, this article contains affiliate links.
The Fujifilm X-T5 is the culmination of five generations of evolution in Fuji's X-Series lineup of mirrorless cameras. Released in November 2022 — nearly a decade after the release of the original X-T1 — the X-T5 features a revolutionary 40-megapixel X-Trans 5 HR sensor, X-Processor 5 AI image processing, and a more compact version of the beloved classic X-Series camera body. This makes it an optimal choice for landscape photography.
Weighing in at just 557 grams, the Fujifilm X-T5 is a lightweight powerhouse. The combination of the smaller size, weight, and high resolution 40-megapixel sensor is a joy to use and travel with. I've been enjoying the convenience of shooting landscape photography with such a compact setup. I can pack the X-T5 and several Fujifilm lenses into a small backpack to create stunning high-resolution images.
Fujifilm X-T5 for Landscape Photography
Higher Resolution and Increased Dynamic Range
Fujifilm has included several improvements to the X-T5 which make it an amazing camera for landscape photography. The all-new 5th generation X-Trans 5 HR CMOS sensor features an enhanced image processing algorithm that boosts resolution, without compromising signal to noise ratio. In addition to its enhanced image processing algorithm, the X-T5 also features an improved pixel structure, which allows light to be captured more efficiently. This also enables a lower base ISO value of 125. The combination of these two technologies offers increased dynamic range and higher resolution, both of which are highly desired features for landscape photographers. 
X-Trans Pixel Structure without an Optical Low-Pass Filter