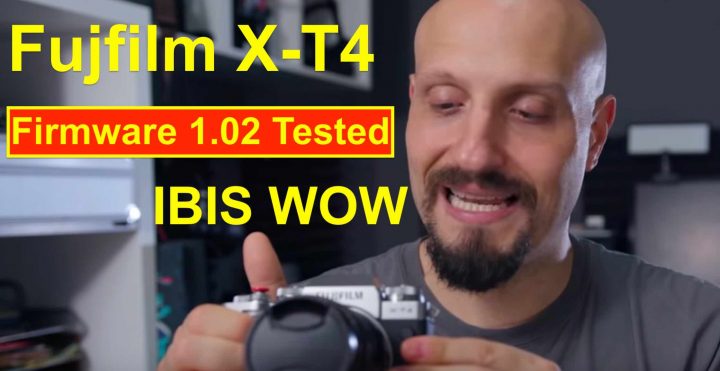 Fellow Italian X shooter Mario (who is a professional videomaker, formely shooting Canon, then leaving Canon because he fell in love with the Fujifilm X-H1) has shared a video, where he compares the IBIS on the Fujfiilm X-T4 with firmware 1.01 vs. firmware 1.02.
Now, if you don't understand Italian, you probably want to see the video samples, and get a summary of what he says…. well, I did it all for you down below. :)
So let me guide you through this, since I am Italian, too :).
Also, fellow German speaking X shooter Pascal shares his feedback about firmware 1.02. Luckily I am also German native speaking, but in this case, Pascal makes the video in English. I'll include it down below.
He also says "I can't say any issues that come from the IBIS anymore".
IBIS TEST