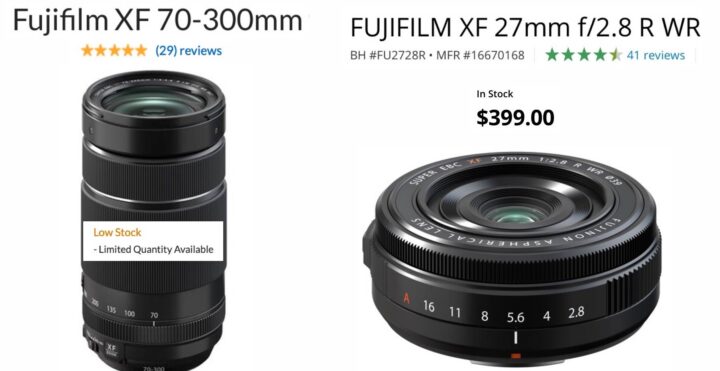 If I hadn't owned one myself, I would have had a hard time believing that the Fujinon XF27mmF2.8 R WR actually exists as Fujifilm had launched it well over two years ago, albeit it was really challenging finding this particular lens in stock.
Having said this, we are now happy to see a few images of this lens which is available at BH Photo (here). It is important to note that this lens is not available anywhere else.
The XF 70-300 F2.8 WR has is also said to be quite difficult to find in stocks,, but there is a low quantity available at Adorama here and some samples at Focuscamera here.