Hollywoods' Dunkirk Movie Official Photos Taken with Fujifilm X-Pro2 and XF 18-135!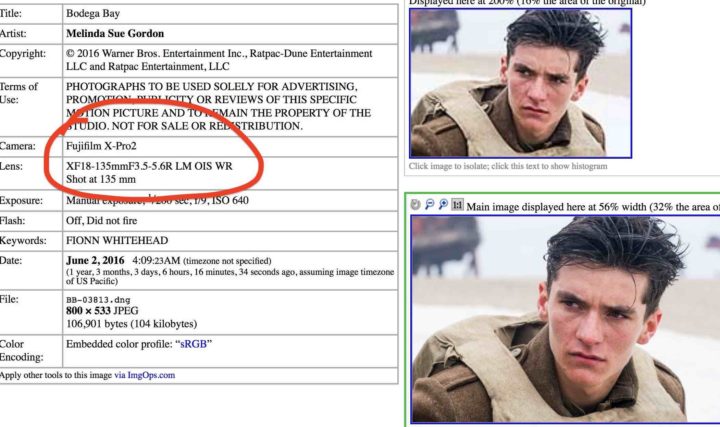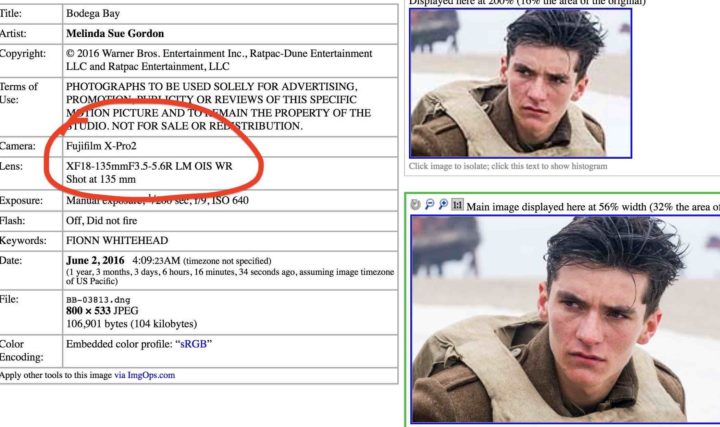 Many of you have probably already heard about (and maybe even seen) Christopher Nolan's latest blockbuster, Dunkirk (trailer here). [Note: C. Nolan also made Inception, The Dark Knight & more]
Well, if you search for "Dunkirk" on the web, you will probably be redirected to sites like comingsoon.net, where you can see some images (including behind the scenes images) of the movie as well as the trailer.
The images on the set were taken by Melinda Sue Gordon… with… the Fujifilm X-Pro2 and the Fujinon XF 18-135 (at least some of them)… as you can see below.
So yes… the APS-C X-Pro2 and the XF18-135 superzoom were used on the set of one of the biggest movies of the year… and its images were used all over the globe to promote the movie :) !
I own the Fujinon XF 18-135… and I always thought it's kind of awesome for a superzoom :)

It's nothing new, that Hollywood loves Fujifilm cameras. The X100S was the travel camera of Hector, in the Movie ""Hector's Search for Happiness" (which I saw in the airplane, when flying back from Cambodia) and the Fuji X-Pro1 was used in the Movie "The Neon Demon" by Nicolas Winding Refn. X-series cameras are also used in TV series like Parenthood TV, The Last Ship and by lots of celebrities.
Full Overview of X-series cameras spotted in Movies or used by celebrities here.
Thanks to the FR-reader who directed my attention these Chinese Forums here and here.