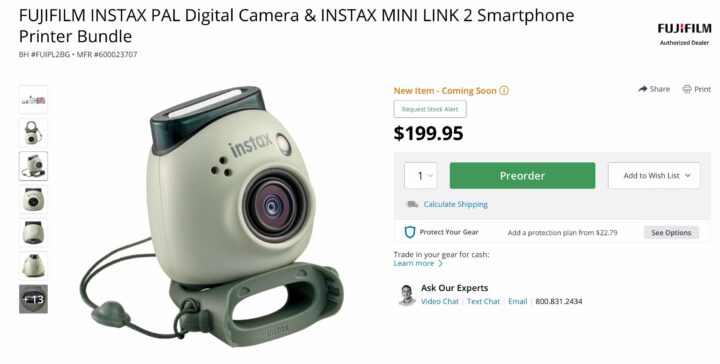 Fujifilm has launched the minuscule Fujifilm Instax Pal camera as well as the new Soft Lavender Mini film.
In USA, the INSTAX PAL digital camera will be sold bundled with the INSTAX MINI LINK 2 Smartphone printer and a 10-pack of INSTAX MINI film for $199.95.
In other countries you get it also without printer, for example in UK here, for about $100 (£89).
Press Release and Launch Videos, Fuji Guys