BREAKING: Fujifilm X Summit on May 31 with Huge Announcements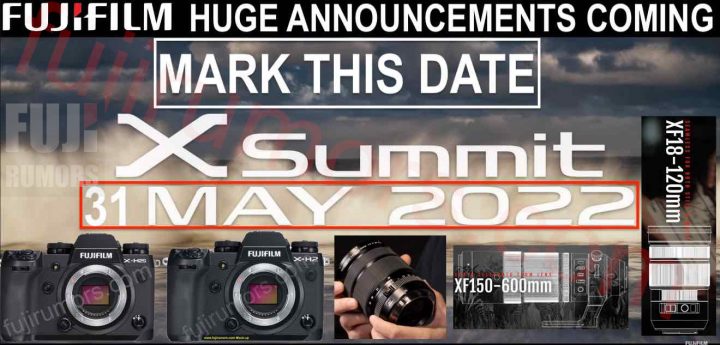 According to our sources, the Fujifilm X Summit that Fujifilm promised us to happen sometimes in May will happen on May 31.
There is lots of stuff that Fujifilm has in the pipeline for 2022. But will it really be all announced on May 31?
Let's see what we know will come for sure in 2022 based on our rumors and on lenses Fujifilm has on their official roadmap:
I don't know yet if Fujifilm will announce everything on May 31. We will update you as soon as we can.
Fujifilm X-H2/S Rumor Recap