Fujifilm X-H2 and Fujifilm X-H2S will NOT have In-Camera Active Sensor Cooling System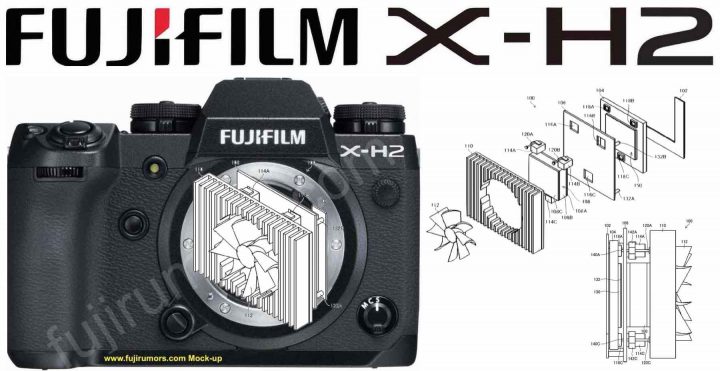 Ok guys,
just a few hours ago we reported about a patent that showed an in-camera active cooling system (as used by Panasonic GH6, Panasonic S1H, Canon EOS R5C and Sony FX3).
Of course this generated a spyral of fake rumors claiming that this is for the Fujifilm X-H2 and Fujifilm X-H2S.
So once again let's FujiRumors set things right and tell you that neither one of the two Fujifilm X-H2 cameras (one of them to be called Fujifilm X-H2S) will have the in-camera active sensor cooling system described in the patent and available on Panasonic S1H & Co.
So no huge fan bump on the backside of the camera with the grid to let the hot air out.
And you know what? Personally I am happy with it.
Speaking of fakes, a little warning: there is an incredible amount fake rumors about the X-H2, that goes from the one that said the X-H line had been canceled to the one we have debunked today. The only correct rumors I've read are the ones copied from FujiRumors without quoting FR ;).
I am aware that all these fakes could lead to confusion. And since nobody likes to deliberately get fooled and confused, I'd like to express my huge thanks to our sources, who make sure we don't get mislead and that if we talk rumors, then at least reliable ones.
Two more things to look forward:
there will be lots more rumors here on FujiRumors
Nokishita is still active, just elsewhere. So when I am done with my rumors, I'll hand over to Nokishita to share press release, full specs, etc
Until then, check out the updated X-H2 rumors below.
Fujifilm X-H2 Rumor Recap