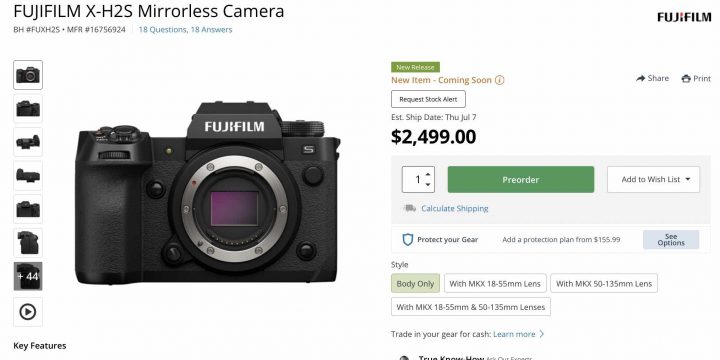 Here is a little roundup to catch up with the latest first look reviewers about Fuji's newest gear trinity.
It includes a Nikon Z9 shooter going hands on with the Fujifilm X-H2S and explaining us why 40fps do matter. It's the first video in the "video section" down below, and it is also summarized for you in case you don't have time to watch it right now.
And of course we got also the XF18-120mmF4 and XF150-600mF5.6-8 covered.
So, I guess you have now something to read and watch… I'll jump in the Mediterranean water while you get through this all ;).
Fujinon XF18-120mmF4
alwinkok – XF18-120mm -A Good Zoom Lens for Photographers?
Overshadowed by the Fujifilm X-H2S…
smashed by the Fujinon XF150-600mmF5.6-8…
obscured by the latest Fujinon X mount roadmap…
the Fujinon XF18-120mmF4 entered the Fuji world with little fanfare.
But here on FujiRumors we treat all lenses with the same dignity, so we will start the roundup with this lens. More precisely, the with the coverage of Taylor Jackson, who says:
there are four ways to zoom
1) a zoom ring designed to feel like a manual zoom ring
2) behind the zoom ring, there is a zoom lever
3 )there is a zoom button to zoom at a constant speed
4) ou can zoom via touch screen controls
exposure stepping still exists [on this pre-production copy]
minimal focus breathing
very versatile
Fujinon XF150-600mmF5.6-8
keithwee – Fujinon XF150-600mm ƒ5-6.8 R LM OIS WR Review – Reach Maximus
Videos Section