EXCLUSIVE: Fujifilm X-H2 with X-Trans or Bayer? The Answer Now on FujiRumors!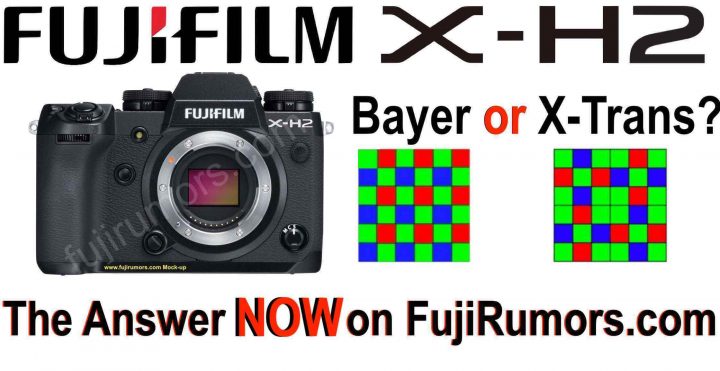 Who said the X-H line is dead? ;)
Well, certainly not FujiRumors, who warned you from all the fake X-H line is dead "rumors" already back in 2018.
The Fujifilm X-H line is not dead at all. In fact, the Fujifilm X-H2 will come, and FujiRumors has already shared a few rumors about it:
But one question I've often received remained unanswered (until today): will the Fujifilm X-H2 have an X-Trans sensor or a Bayer sensor?
I know this is such a divisive topic in the Fujifilm community, that no matter which choice Fujifilm makes, some will be inevitably disappointed whereas others will be happy. And I get it, as both color filter arrays have their strengths and weaknesses, as we explain here.
But now it's time for you to know.
The Fujifilm X-H2 will feature a new X-Trans sensor.
Hold on tight guys, as more rumors will come about the Fujifilm X-H2.
But don't get too distracted by the X-H2, as on September 2 at 9AM New York Time there will be huge Fujifilm announcements!
We will cover it all live and non stop here on fujirumors.com. And here is what you can expect:
Keep an eye on our dedicated X and GFX rumor section for the latest updates.
Fujifilm X Summit: Live on FujiRumors