Full List of What We Expect to be Announced at Fujifilm X Summit on September 2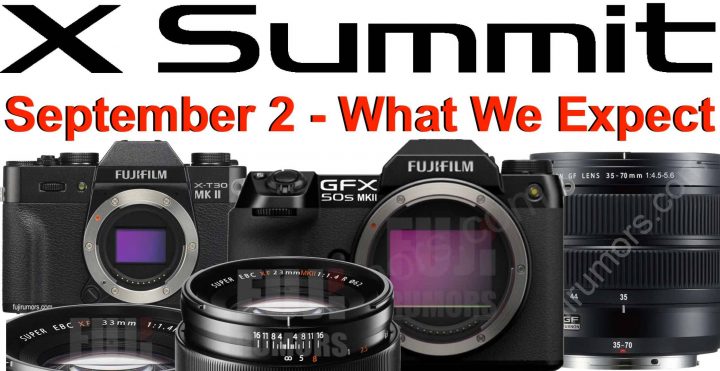 The last few weeks have been extremely busy in terms of rumor work here on FujiRumors.
Lots has already been shared, but I am working on so much more.
And since I believe you might enjoy summer, hence might not have spend all that time online, here is a complete recap of what we expect to be announced during the Fujifilm X summit on September 2 in terms of new gear.
All this gear will be available for pre-order on September 2.
And of course, this is the gear I have heard of. I don't know if anything else will be announced in addition to that. We will find out soon enough.
Of course, FujiRumors will cover the event live here on FujiRumors.
As for the specs of the various lenses and cameras, check out our rumor section to find the information you are looking for.
The Fastest Growing Fujifilm Group
Follow FujiRumors on Patreon, Facebook, Instagram, RSS-feed, Youtube, Flipboard and Twitter
Join Our Owners Groups
Join Our Facebook Pages