BREAKING: Fujifilm X-T30II has No IBIS and is "More or Less an X-T30 on Firmware Steroids"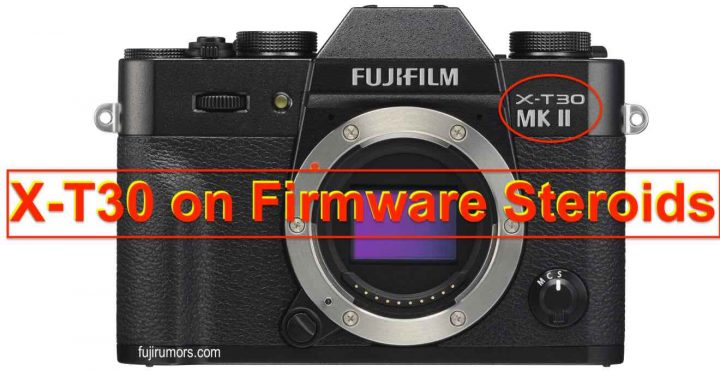 We already told you that Fujifilm will launch the Fujifilm X-T30II.
Now sources reached out to us and told us that it will be "more or less a Fujifilm X-T30 on firmware steroids".
Another source (thanks) told me that it won't have IBIS, which is one of the features many thought would be added on the X-T30II.
End of rumor… and now, dear X-T30 owners, be kind to Fujifilm in the comments if you want to get Kaizen love ;).
P.S.: Yep, I once told you the X-E4 would be the last X-Trans 4 camera. Now we have this one. But now you also get it why the X-E4 is really the last X-Trans IV camera, as this one is an X-T30 with new firmware. But don't worry, I'll move it into my wrong rumors list anyway.
The Fastest Growing Fujifilm Group
Follow FujiRumors on Patreon, Facebook, Instagram, RSS-feed, Youtube, Flipboard and Twitter
Join Our Owners Groups
Join Our Facebook Pages