BREAKING: Two Fujifilm X-H2 Cameras Coming Different Megapixel Number (one 40 MP and the Other?)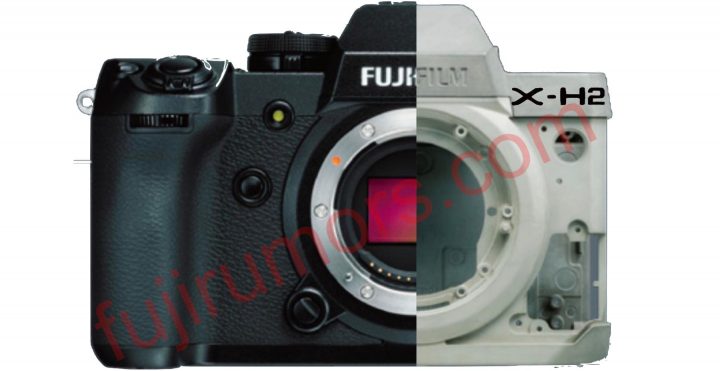 Black Friday Pages
If you follow FujiRumors regularly then you'll already know that there will be two Fujifilm X-H2 cameras and both will feature a different sensor.
You will also know that one of them will feature a 40 megapixel sensor.
So what about the other one? I did tell you previously that my priority is to find out the answer to the following questions:
Will both X-H2 cameras have a 40 Megapixel sensor? (maybe an X-Trans and a Bayer version)?
Will both X-H2 cameras have a stacked sensor?
Will both X-H2 cameras have an X-Trans sensor?
Well, a trusted source now reached out to us and told FujiRumors that there will be indeed a 40 megapixel Fujifilm X-H2 and that the other Fujifilm X-H2 will have a different megapixel number (not 40MP).
Look guys, I know all this is hard to believe.
In fact, since today Fujifilm always took one sensor and squeezed it for 2 or 3 years into all possible X series bodies. And this is why I understand if many of you are skeptical about these rumors.
But that's what my sources tell me, and as I do since a decade of blogging now, I simply trust them blindly.
Calls with sources are scheduled already. So expect updates soon.
Fujifilm X-H2 Rumors Recap
+
Best Black Friday Deals
Black Friday Pages
X Deals
GFX Deals
Software Deals
Other Lenses
Peak Design
Peak Design has just launched its biggest sale ever. The deal runs directly at Peak Design store and also at official retailers like BHphoto. If you are from Europe, you can also purchase directly from the Peak Design Store.
SanDisk
Atomos
Apple
Instax
Luminar Neo Deals
Godox & Lighting Deals
Fujifilm X-H2 Rumors Recap
Follow FujiRumors on Patreon, Facebook, Instagram, RSS-feed, Youtube, Flipboard and Twitter