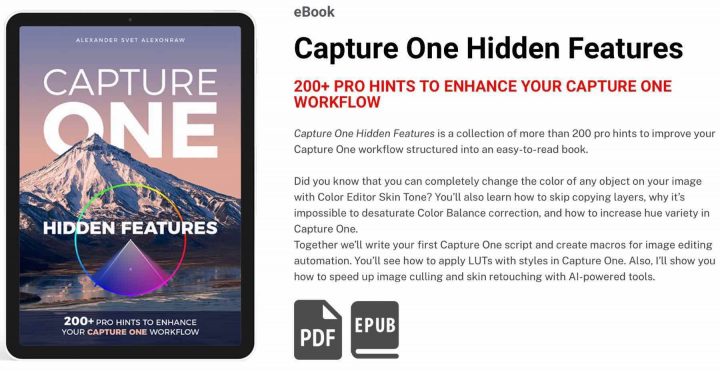 Some sweet deals on Alexander Svet's (alexonraw.com) latest eBook called Capture One Hidden Features, 200+ Pro Hints ot Enhance Your Capture One Workflow.
Promotion on eBook Only
Save 10% on the eBook only by using coupon code FUJIRUMORS.
Promotion of the eBook bundles
There are two eBook bundles available:
Note that the code FUJIRUMORS works on all of his eBooks.