BREAKING: There Will be Two Fujifilm X-H2 Cameras Coming 2022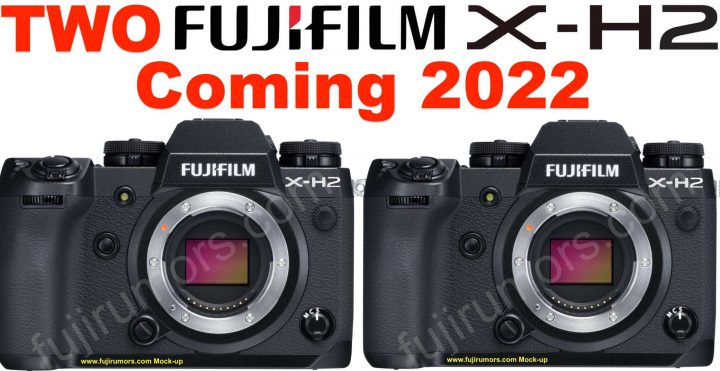 Fujifilm X-H2 + Fujifilm X-H2
Back in 2018/2019, "rumors" were circulating that the Fujifilm X-H line is dead.
And despite FujiRumors immediately debunking them as fake clickbait, they kept circulating and growing for many months.
But while I was sure there will be a Fujifilm X-H2 one day (although, as I told you in 2018, the wait would be very long), I didn't see that one coming!
According to our trusted sources, Fujifilm has not one (1) but two (2) Fujifilm X-H2 cameras scheduled for release in 2022.
So, not only the X-H line is not dead, but Fujifilm will double down on it.
Of course this now complicates things a bit.
In fact, FujiRumors has already shared first specs and price indications about the Fujifilm X-H2 (list below). But now I have to figure out if it applies to both Fujifilm X-H2 cameras.
For example, will both Fujifilm X-H2 cameras feature an X-Trans sensor? Will both cameras cost below $2,500?
Let me figure this out now and stay tuned on FujiRumors for the latest Fujifilm X-H2 updates.
Fujifilm X-H2 Rumors Recap
The Fastest Growing Fujifilm Group
Follow FujiRumors on Patreon, Facebook, Instagram, RSS-feed, Youtube, Flipboard and Twitter
Join Our Owners Groups
Join Our Facebook Pages