EXCLUSIVE: Upcoming XF18-120mm will have Constant f/4 Aperture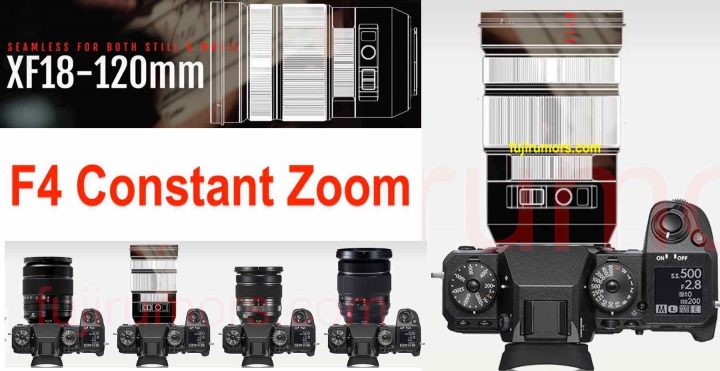 Fujinon XF18-120mm f/4
Back at the Fujifilm X Summit in September 2021, Fujifilm made several announcement which included a new G mount lens roadmap as well as a new X mount lens roadmap.
The X roadmap included the XF18-120mm, which FujiRumors was able to compare in size to other Fujinon XF lenses thanks to the technical sketch Fujifilm gave us during the X summit.
The only hint Fujifilm gave us about this lens, is that it will be "great for stills and video" and that it will come in 2022.
What Fujifilm did not tell us, was how fast Fujifilm would make this lens.
Well, that mystery has now been solved by our top trusted sources, who told us that it will be a Fujinon XF18-120mm f/4 lens.
Take a deep breath guys, as you are now entering a rollercoaster of rumors ;).
The Fastest Growing Fujifilm Group
Join Our Owners Groups