BREAKING: Fujifilm X-H2 with 26 Megapixel coming 2022 (and Now the Big Question is…)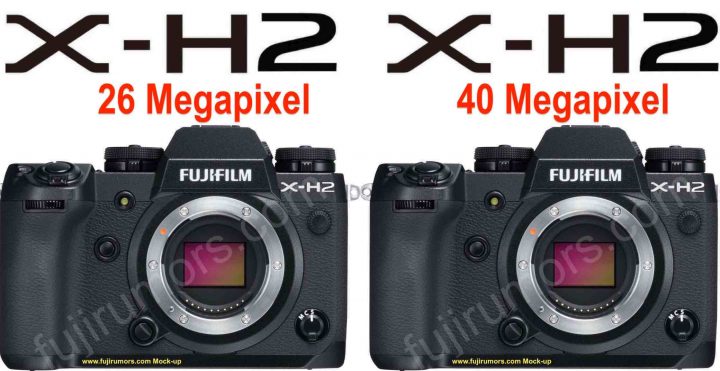 Look guys, this is trusted stuff. Solid and reliable. And 100% true. Believe it or not. It's going to happen.
The Fujifilm X-H line has been canceled!!! Axed! Forever!!!
Nah, just kidding… we don't do fake rumors here ;).
So let's get serious and tell you exactly what is going to happen.
FujiRumors told you that there will be two Fujifilm X-H2 cameras and that they will have a different megapixel number.
According to our sources, one will sport a high resolution 40 megapixel sensor (not 43 megapixel as many speculate based on available Sony sensors).
And what about the other Fujifilm X-H2?
Well, we did get additional information from our sources. Multiple trusted sources. And they told us that the second Fujifilm X-H2 camera will have 26 megapixel.
I know what you want to know now.
You want to know if it will be the same 26 megapixel sensor we have in current X series cameras such as the Fujifilm X-T4 or if it will be a new 26 Megapixel sensor.
At this point I can't answer this question.
Some of you might remember that I once said the Fujifilm X-E4 would be the last X-Trans IV 26 Megapixel camera. But evidently I was wrong, as we got the Fujifilm X-T30II (although that's basically just an X-T30 on firmware steroids and new LCD). So I might well be wrong again?
Let's see the two options I see for now:
Fujifilm decided to make a high resolution and more expensive Fujifilm X-H2 and offer at the same time a much more affordable version of the X-H2 using the proven and trusted X-Trans IV BSI 26 Megapixel sensor.
Fujifilm will use a new 26 Megapixel sensor
My opinion on both options:
Fujifilm could have decided to use the X-Trans IV sensor of the X-T4, but combine it with the new processor on the X-H2 to squeeze the most out of the X-Trans IV sensor. That would be siimilar to what they did with the Fujifilm GFX50SII, where they used the old sensor of the original GFX50S, but combined with the newer processor of the GFX100S Fujifilm was able to take more out of it (faster autofocus speed, more film simulations etc.)
This would be very atypical for Fujifilm, to launch in one year (2022) two completely new higher-end APS-C sensors. But just because Fujifilm never did it before, it does not mean it can't happen with the Fujifilm X-H2.
Which one do you consider more likely? Feel free to vote the survey down below.
And make sure to follow FujiRumors to get more Fujifilm X-H2 rumors soon.

Loading ...
Fujifilm X-H2 Rumors Recap
The Fastest Growing Fujifilm Group
Join Our Owners Groups
Join Our Facebook Pages