BRILLIANT: Fujifilm X-H2S coming with External Active Cooling Accessory and here is How it Works (Not via Battery Grip)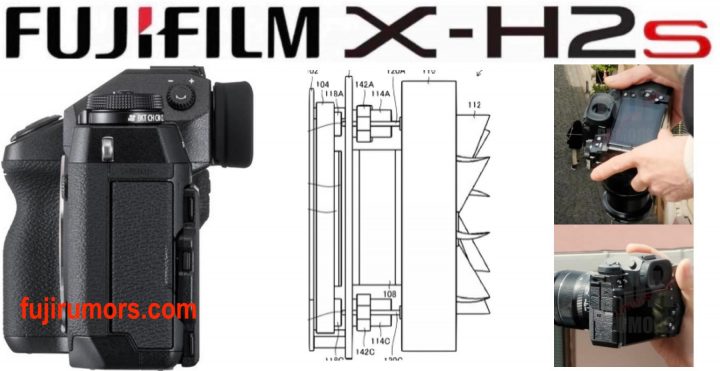 We confirm everything we said:
That's quite some impressive specs, right? And such features definitely generate a lot of heat.
So much so that other cameras offering similar specs do have a built-in fan (for example the Panasonic GH6, Panasonic S1H, Canon EOS R5C and Sony FX3).
So how is that possible that the Fujifilm X-H2S won't have a built-in cooling system as we first rumored here and later we also saw from the leaked images here?
The Nr.1 guess I've read in the comments was that Fujifilm would provide some sort of cooling built into the more expensive of the two battery grips to be offered with the Fujifilm X-H2S.
But that's wrong.
In fact, Fujifilm will offer a dedicated active cooling accessory!
And how does it work?
Well, you attach it to the back of the camera, meaning you will have to flip out the LCD screen, mount it on the back on the camera and then active cooling will be performed.
Smart, isn't it?
I mean, if you buy the Fujifilm X-H2S predominately for shooting stills, you couldn't care less about active cooling. And Fujifilm won't force you to buy a bigger, heavier and more expensive camera with big protruding fan.
With this solution the camera will remain cheaper, more compact and let me say this: more beautiful.
However, if video is your thing, then you have the option of this accessory. You use it (and pay for it) only if you need it.
Brilliant solution in my eyes.
This keeps the X-H line appealing also for stills shooters and makes it a great option also for video shooters.
Pretty much the perfect hybrid camera!