Fujifilm X100V, X-H2, X-T4 and Any Other Fuji Camera will NOT Have X-Pro3 Hidden Screen – TRUSTED SOURCE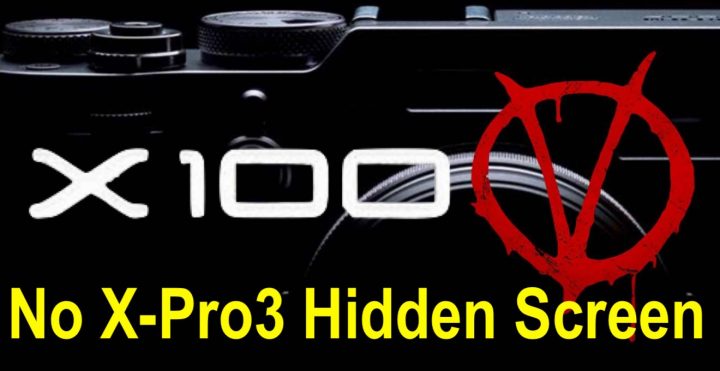 Fujifilm X100V
Let's keep it short and clear: the Fujifilm X100V will NOT have the hidden LCD screen of the Fujifilm X-Pro3.
And to be even more clear: the Fujifilm X-Pro3 will be the ONLY Fujifilm camera with the hidden screen for the years to come. It's unique to X-Pro3. Whatever comes, Fujifilm X-H2, Fujifilm X-T4, X-T40, X-E4, X100V, any GFX camera and more…. none of them will have the hidden screen.
Fujifilm X-Pro4? Well, I don't know if it still has the hidden screen. As it is scheduled for 2023 anyway, I think not even Fujifilm itself knows at this point.
I hope that was clear enough. ;)
Want accurate rumors?
Then follow FujiRumors on Facebook, Flipboard, Youtube, Instagram, RSS-feed and Twitter.