Fujifilm X100V Mock-Ups with Tilt Screens (X-Pro3 alike, too) and Weather Sealing, Report Says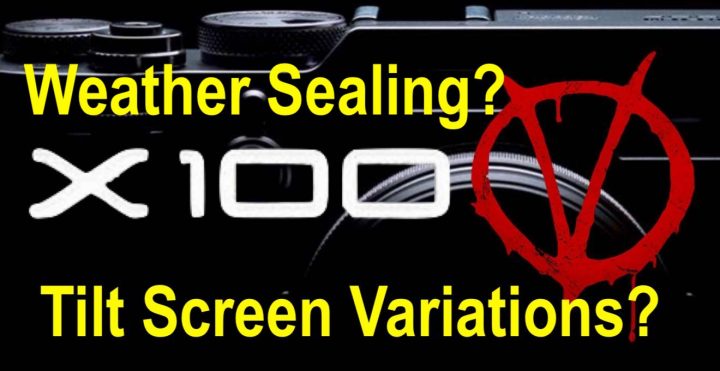 Mark was at a Fujifilm X-Pro3 launch event. The interesting part of his report, is in regards to the Fujifilm X100V:
I also got a little bit of gossip from the Fujifilm rep on the x100 refresh: He said that he has seen three mock ups of potential designs, two of which have flip screens (with one modelled on the Xpro3's). He also said that there have been serious discussions about weather sealing – whatever that means.
If the report is accurate, a tilt screen is an option Fujifilm is currently considering. Remains to see which kind of tilt screen it could be (but it could still be a fixed LCD).
Weather sealing?
I think that's possible. FujiRumors already told you exclusively that the Fujifilm X100V will have a new lens, so Fujifilm could have grabbed the opportunity to re-design the lens making it weather sealed.
But I'd like to know in the poll below, if you think the Fujifilm X100V should have a tilt screen or not.

Loading ...
via dpreview
Follow FujiRumors on Facebook, Flipboard, Youtube, Instagram, RSS-feed and Twitter