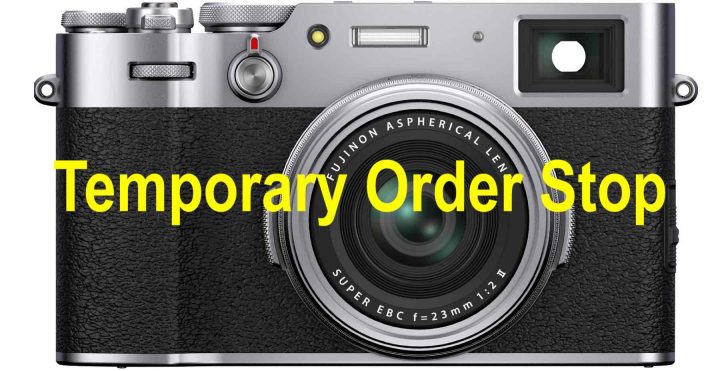 It's many month now that Fujifilm is not able to catch up with the demand for the Fujifilm X100V.
And it looks like now they have come to a point where, in order to avoid a too long backlog, they will temporarily stop to take orders on the Fujifilm X100V. That's at least according to an official Japanese press release, which you can read translated below.
It is unclear at this point if the order stop will influence also countries outside Japan.
Looking at B&H and Co, we see (at the time of this post):
X100V Stock Check