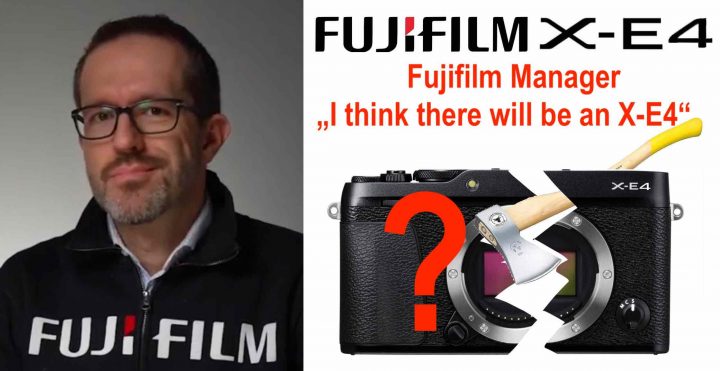 I know, here on FujiRumors we told you that Fujifilm decided to drop the Fujifilm X-E line, which means there won't be any Fujifilm X-E4.
It's one of those rumors, I hope to be wrong with all my heart (but I am very confident I am not).
Now, the X-E line was always walking on a thin line, and it risked to be dropped already in the past, as you know from my X-E3 love letter.
These days I am scanning the web for any statement regarding the X-E4, that can give me some hope.
I searched long, and I found a short statement made by Italian Fujifilm manager Massimo Vaghi in a 2+ hour long Fujifilm X-T4 and X100V live chat.
He says: