Fujifilm Says X-T20 is for Creative Hipsters, X-T100 of Outgoing People and X-A5 for Fashionable Women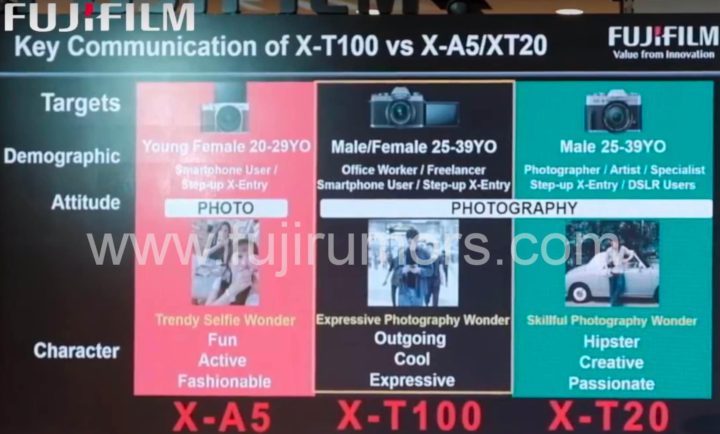 Fujifilm Targets
For whom is the Fujifilm X-T100? What's the target of the X-A5? And which people should pick the X-T20 over the X-T100?
Well, Fujifilm has a clear idea on this subject, as we can see from the media sheet above.
So, if you are a cool and outgoing person, you should take the X-T100 with selfie screen, if you are a creative hipster with good photography skills, then the X-T20 is the way to go, and if you are an active, fashionable woman under 30, the X-A5 is the camera you need.
That's just a little curiosity, in case you wondered whom Fujifilm targets with their different entry and mid-range cameras.
For me this quick article is also a welcome opportunity to wish all US residents a fantastic independence day :) .
Follow FujiRumors on Facebook, RSS-feed, Instagram, Youtube and Twitter