Fujifilm X-T4 First Specs, Fujifilm X100V Specs and First Image, Fuji X-T3 Firmware, No New GFX in 2020 & More – Top January Articles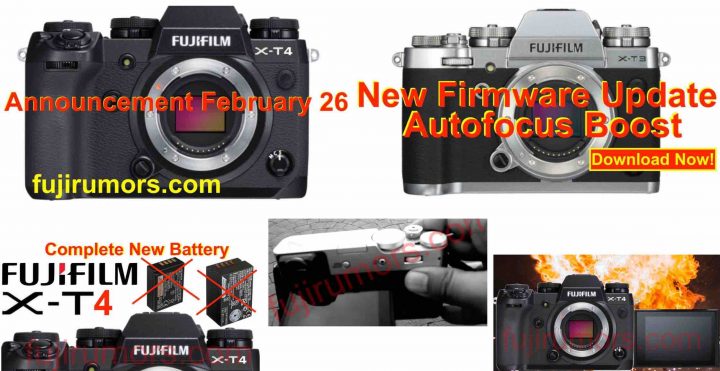 January was an extremely busy month, with 92 articles shared in 31 days.
FujiRumors shared 21 rumors, and some of them surprised many of us, me included, for example the fact that the Fujifilm X-T4 will ship much earlier than everybody was expecting it.
A big thanks goes to our sources (also the new ones that joined in January). You help me to keep the worldwide Fujifilm community on fire for the upcoming releases. :)
Now, with 92 articles in 31 days, you might have missed some tidbits.
So here are the top 10 articles for January.
Also, for a practical summary, feel free to join our weekly newsletter. Yes, it's now up and working again ;).
Ok, there are 11 articles, not 10, but I thought the 11th is very important to know, and underline again today, as it might have passed unnoticed under the Fujifilm X-T4 and Fujifilm X100V rumor storm.
Fujifilm has a major event on February 4th. Of course, there will be a live stream here on FujiRumors.