Fujifilm X-T4 Coming with Completely New Battery – EXCLUSIVE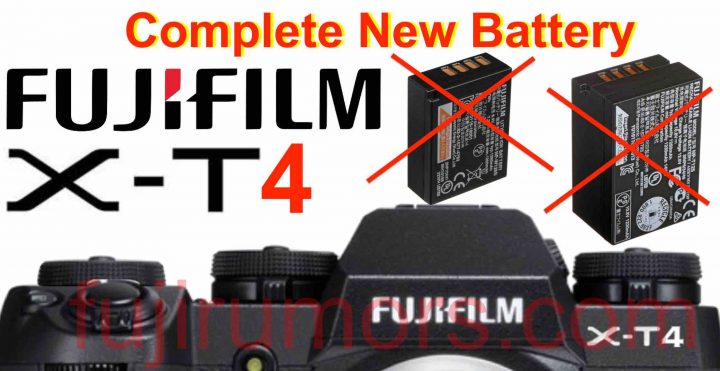 Fujifilm X-T4
FujiRumors already told you about the "improved battery life" on the Fujifilm X-T4.
Some might think that's an "obvious" rumor, but if you think so, you are evidently not familiar at all with the Fujifilm X system.
You need to know:
it's since January 2012 (X-Pro1 announcement), that Fujifilm uses the same NP-W126 battery
the ancient and glorious Fujifilm X-T1 and X-E1 had a CIPA rated battery life of 350 shots (hence better than X-T2 !!!)
there was the battery "S" upgrade, for better heat management (allowing longer video recording), but not better battery life
the only improvement we saw in 8 years (!!!) of Fujifilm X MILC system, was the minor jump from 340 shots (X-T2) to 390 shots (X-T3) thanks to the more energy efficient processor
Enough of Fujifilm battery culture… let's go to the fun part now! :)
Some FR readers kindly asked me if I can be more precise and define "improved battery life" better.
Well, let me try… how about this:
the Fujifilm X-T4 will have a completely new (!!!) battery. And with "new" I mean it won't be the NP-W126 and not even the GFX NP-T125 battery.
Finally, 8 years after the X-Pro1 and 6 years after the original Fujifilm X-T1, we finally get a serious major battery life boost.
And to all avid FujiRumors addicts out there: just relax, there will be lots more breaking rumors coming ;).