Fujifilm X-H1 Announcement on February 14 / 15, depending on Your Time Zone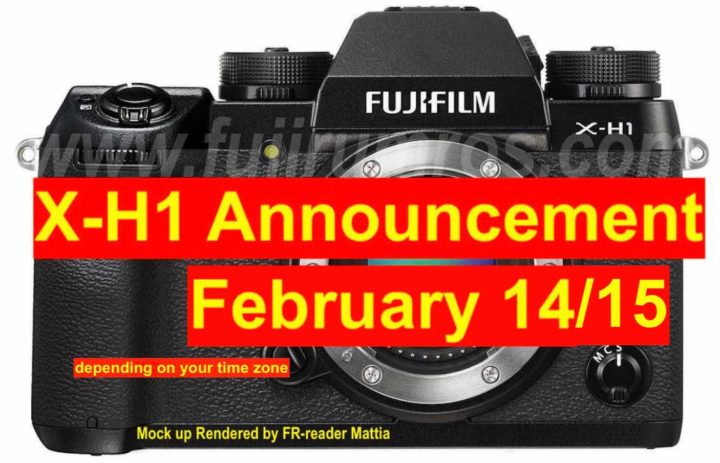 Fujifilm X-H1 Announcement
Every time I inform you about the date of Fujifilm announcements, there are a few out there confused, because it turns out that the gear has been announced 1 day earlier or later than I rumored.
But hey, the world is a big space, with many different time zones, and that's also the reason for the confusion.
So let me clarify it quickly for all of you.
I confirm what I shared here, that for a several hundreds of million of people on this planet, the announcement of the Fujifilm X-H1 will be on February 14. However, for other billions of people, it will happen on February 15.
And yes, I know some sites are copying this and all the other rumors, but getting copied is just a form of flattery for me ;).
Back it us… I don't have the exact time for now, but as we can see from past announcements, Fujifilm traditionally announces new gear in the early afternoon Toyko time, mostly at around 2 PM (1 hour less or one hour more).
If Fujifilm keeps this time also for the Fujifilm X-H1 announcement, this means that the announcement will happen at:
TOKYO: February 15 at around 2 PM
PARIS: Februar 15 at around 6 AM
SAN FRANCISO: February 14 around 9PM
NEW YORK: February 14/15 around midnight
I'm sorry, dear FR-readers located on the American continent, or those of you living on one of the fantastic island of the Pacific Ocean, but for you the announcement will fall on St. Valentin's day.
Feel free to give the community some tips on how to follow the FujiRumors X-H1 Live Blogging here on FujiRumors.com during a romantic dinner with your better half ;) .
And of course, feel free not only to join our fantastic Fujifilm X-H facebook group, but also to follow FujiRumors at Facebook, RSS-feed, and Twitter, to stay up to date with the latest news and rumors ;)
FujiRumors Celebrates 6 Years of Blogging and Gives Away $200… Joining the Contest is Super Easy. All details here.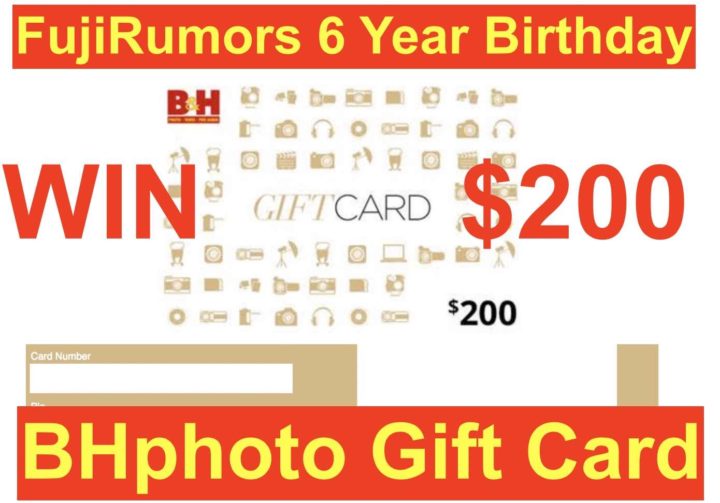 Full Rumored X-H1 Specs