Fujifilm X-H1 "4K Photo" Feature is Basically a Timelapse Feature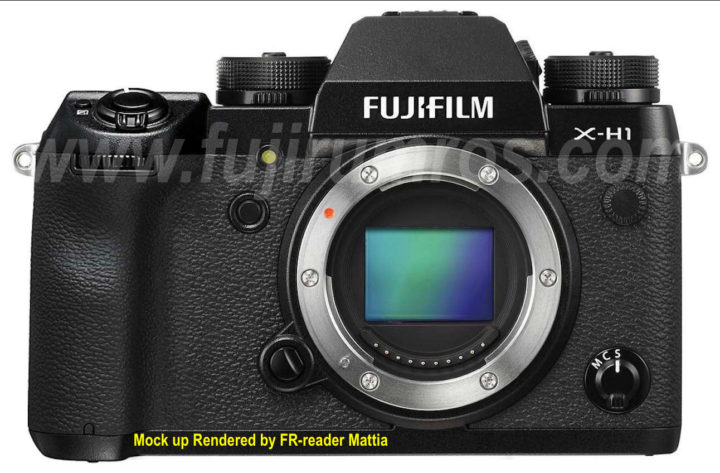 X-H1 Mock-ups based on accurate sketches of our Japanese Source
Fujifilm X-H1
Recently I reported about a new feature on the Fujifilm X-H1, but I had so vague information about it, that I specifically told you to hold on for more details. All I knew is that it might combine movie and stills… somehow.
I speculated here that it could maybe be something like Panasonic's "4K Photo" feature, where you can extract a photo out of a 4K video.
Now another source contacted me with a further hint, and told me that it is basically a timelapse feature.
I will try to dig up more details for you guys, and thanks to the source for showing me the way ;)
And feel free to join our hyper-active Fujifilm X-H group.
stay tuned for more :)

Facebook, RSS-feed, Twitter and Instagram
Full Rumored Specs