Fujifilm X-H1 will use NP-W126S Battery of X-T2 + New Vertical Grip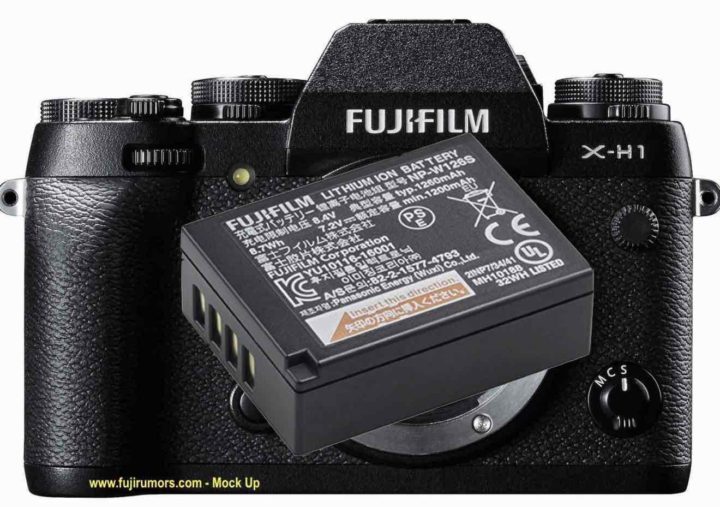 Fujifilm X-H1
The Fujifilm X-H1 will use the same batteries of the X-T2 & co, the NP-W126S.
Given the X-H1 increase in size over the X-T2 (size comparison here), Fujifilm will also launch a new vertical grip.
Join our Fujifilm X-H Facebook group.
stay tuned… the best has yet to come :)

Facebook, RSS-feed and Twitter
Fujifilm X-H1 Rumored Specs
TESTED: Third Party Fuji Batteries? "Inflated capacity values. Some batteries almost Fraud!"… and the Winner is…?