Fujifilm X-H1 Vs. X-T2 Size Comparison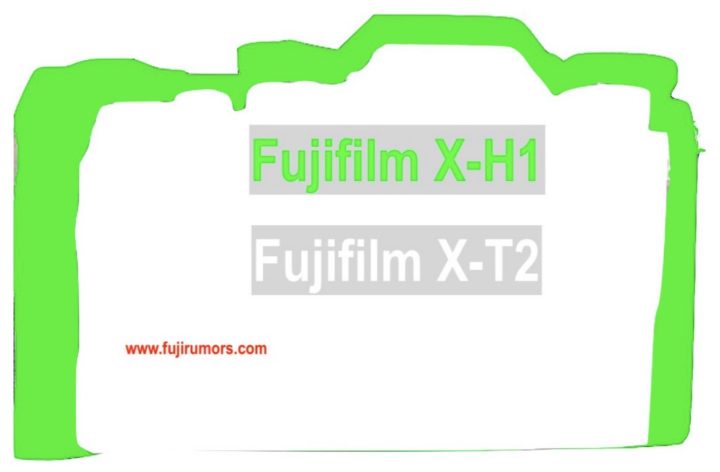 It's holiday season, and with the help of our sources, Santa Patrick would like you to have an exciting holiday season full of Fujifilm rumors :)
Hence, there will be rumors. A lot of them, so don't miss to follow FujiRumors Facebook, RSS-feed and Twitter.
What we have for you today is a size comparison X-H1 Vs. X-T2, brought to you by our beloved and trusted Japanese source.
The green shape is the X-H1 and the white one the X-T2. So quite a size difference. The size of the X-H1 looks like something in between the X-T2 and GFX.
Excited? Then feel free to join our Fujifilm X-H group and stay tuned with the latest rumors… the next one is just around the corner ;)
stay tuned on Fujirumors,

Facebook, RSS-feed and Twitter
Fujifilm X-H1 Rumored Specs
Oh, and if you think it's too big, then check out how big one of the best hybrid stills/video cameras out there is, the Panasonic GH5… and it's a M43 camera – via camera size
On the other hand, the A6500 is small and has IBIS. There are some overheating reports out there, though.
I think Fujifilm chose the bigger size, not only for better heat dissipation, but also for better ergonimics/handling/balance when used with the huge Fujinon MK cine lenses (or any other big Fujinon lens).