Don't Worry, Fujifilm X-H1 In Body Image Stabilization (IBIS) will Work with ALL Fujinon X-Mount Lenses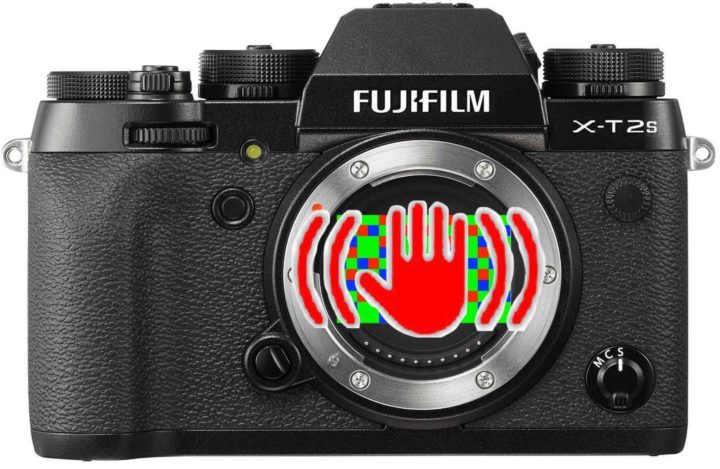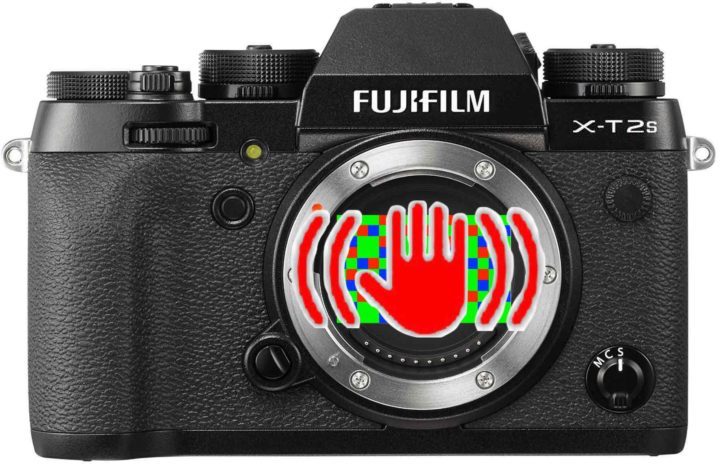 Fujifilm X-T2s IBIS
UPDATE: Fujifilm changed the name from X-T2s to X-H1. All rumored specs remain the same
Fellow Fuji Lovers,
I'm getting some emails from X-shooters, who are worried the IBIS on the Fujifilm X-T2s (the successor of the X-T2) will not work with all Fujinon X-mount lenses, but just with a few ones.
So I thought it might be good to share a little update: the IBIS on the Fujifilm X-T2s will be compatible with all Fujinon X-mount lenses.
This is the information I got from my sources… and since they have always guided me safly through the stormy Fujifilm rumors waters, I have complete and blind trust in them.
Wait, stop… don't ask me when the X-T2s will hit the market. I'm still not 100% sure (and I don't know if even Fujifilm itself is 100% sure when to launch it). But you know that here on FujiRumors we often share information already months (if not years!) before official announcements. So the X-T2s could be one month, but also 1 year away.
I've created a dedicated Fujifilm X-T2s facebook group, so that you guys can kill the waiting time for the X-T2s with talks, dreams, rumors, news… and just have fun :)
And as always, feel free to join FujiRumors.com also on Facebook, RSS-feed and Twitter
The Super X-deals
As we reported first here on FujiRumors, the Fujifilm X-T1, a camera that I still own and love, is now officially discontinued (I wrote an emotional farewell here). So, while it was to expect that Fujifilm would launch some nice deals on it, I guess nobody could have imagined that they would be that awesome!
For example, if you buy a $500 discounted Fujifilm X-T1, you will get a free XF35mmF2 WR on top of it!!!
And yes, if you then upgrade to the X-T2s, the XF35mmF2 will be stabilized thanks to IBIS ;)
For those, who always wanted to try the Fujifilm X-system, this is the best deal ever to join the X-side of life ;) . The deals are so good, that even Europeans could save a whole lot of money (all details here).
X-T1 Black (save $500): BHphoto, AmazonUS, Adorama
X-T1 Graphite (save $500): BHphoto, AmazonUS, Adorama
X-T1 + 18-55 (save $500): BHphoto, AmazonUS, Adorama
X-T1 + 18-135 (save $500): BHphoto, AmazonUS, Adorama
X-T1 + 35mmF2 (save $900): BHphoto, AmazonUS, Adorama
X-T1 graphite + 35mmF2 (save $900): BHphoto, AmazonUS, Adorama
X-T1 + 18-55 + 35mmF2 (save $900): BHphoto, AmazonUS, Adorama
X-T1 + 18-135 + 35mmF2 (save $900): BHphoto, AmazonUS, Adorama
Fujifilm X-A3 + 16-50 + 50-230 (save $300): USA: BHphoto, Adorama, AmazonUS
Fujifilm X-E2s body or kit (save $200): BHphoto, AmazonUS, Adorama