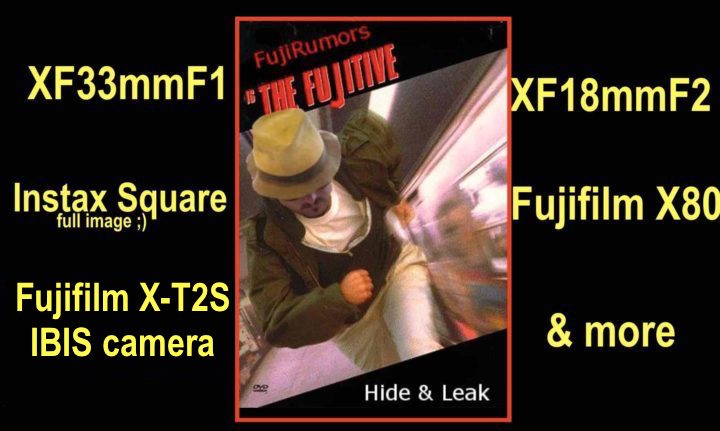 Ok guys… after the major announcement a few days ago, it's time to see what is left, and what was correct (or not).
but first….
Huge Thanks!
Fujirumors is not only a great source for Fujifilm to get feedback about their products and early feedback thanks to rumors, but also a place that keeps the whole community excited and informed. And none of this would be possible without everybody, who helped me with the rumors and the news. Huge thanks to all of you for guiding me safly through the stormy Fuji waters.
The Facts

670 blog post published so far in 2017

84 rumors shared in 2017



14 rumors still to be verified (and 1 out of ranking)
65 correct rumors out of 69 verifiable rumors
4 wrong rumors out of 69 verifiable rumors
94% correct rumors
What To Expect From Fujifilm…
… and 2 Notes
The Ultimate Fuji X: I know that this camera was in Fuji's plans, and I know they scrapped it in favor or the Fujifilm X-T2S (which is basically an "ultimate X light"). However, I decided to already move the ultimate X rumors in the wrong rumor section, because I need a public statement of Fujifilm that such plans existed to share it as a correct rumor (as it happened with the X-Pro1s)… and also because otherwise the wrong rumor section would have been empty :)
Fujinon 33mmF1: In January, I reported that the 33/1 has been scrapped. As a consequence, I launched a huge lens request poll, where the 33/1 became the most voted prime lens by the FR-community. The results might have convinced Fujifilm to think about it again, as a rumor recently suggested. Hence you will find 2 rumors down below… the one that says the 33/1 has been canceled, and the one that says there is a little bit hope again.
HIGH RATING*
* 75% to 99% correct