BREAKING: Fujifilm X-H1 Shorter Black Out Than X-T2. Kaizen Update Possible for X-T2 & Co?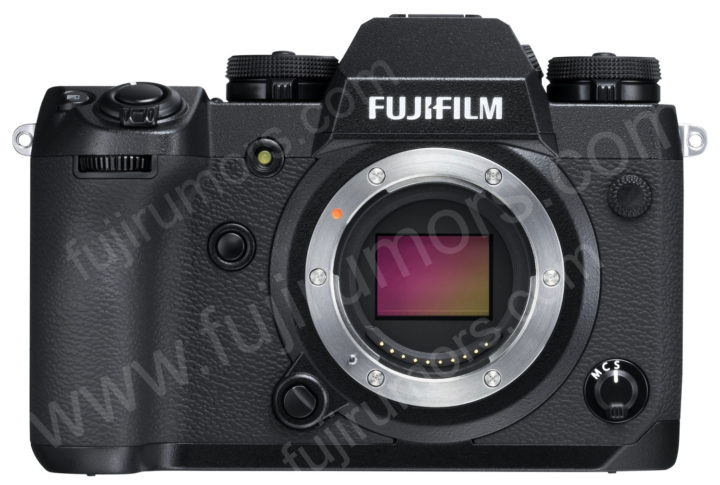 Fujifilm X-H1 EVF
A trusted source just made us a slightly delayed but highly appreciated X-mas present.
Ready? Then enjoy this one :)
In continous shooting, the EVF black out time on the upcoming Fujifilm X-H1 will be shorter than on the X-T2.
Excited? Then make sure to join our Fujifilm X-H facebook group…
… where its almost 4,000 members already opened the new year champagne bottles after this rumor :)
Some Data
Currently on the X-T2, at 5 frames per second, the black out time is 65% without grip and 57% with vertical booster grip.
Fujifilm might have suceeded in reducing the "image creation – black out (57%)" part even further, hence reducing black out.
Another topic is the electronic shutter, which currently on the X-T2 does not give you live view, but just previews of the images you just took. The issue in shooting CH is rolling shutter.
I will investigate this further, but it seems our sources are refering to the black out when using mechanical shutter. Hence no rolling shutter problem. But I will update you guys as soon as possible.
Stacked Sensor?
To my information, "No", the Fujifilm X-H1 won't have a stacked CMOS sensor like the Sony A9, but the same 24MP X-TransIII sensor of the Fujifilm X-T2 & Co. Hence, you won't lose any dynamic range, which is a drawback of stacked sensors.
Kaizen Update Possible?
The Fujifilm X-H1 will not only have the same sensor, but also the same X processor Pro of the Fujifilm X-T2 & Co.
And I know what you think… and I'm with you guys! I really would like the improved black out time also for X-T2, X-Pro2, X-T20 and X-E3 via Kaizen Firmware update… as well as the new Eterna film simulation.
Sharing the same sensor/processor of X-T2, these Kaizen updates should be possible.
We are Going to Have Fun!
There will be more rumors, so stay tuned on FujiRumors via Facebook, RSS-feed, and Twitter and allow push notification by clicking on the bell on the bottom right of your browser.
We are going to have fun :)
Full Rumored X-H1 Specs
Accurate X-H1 Sketches and Renderings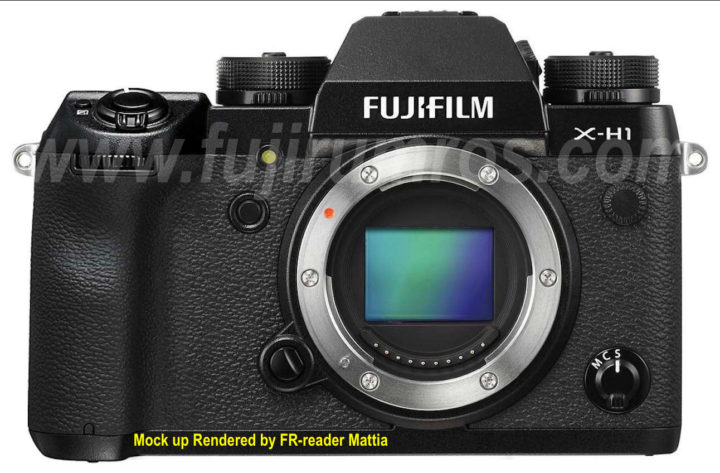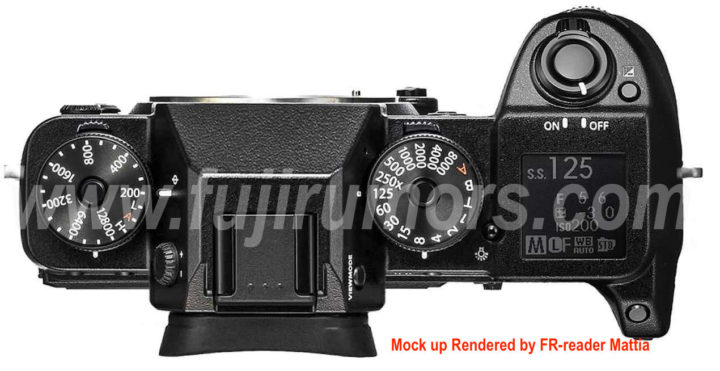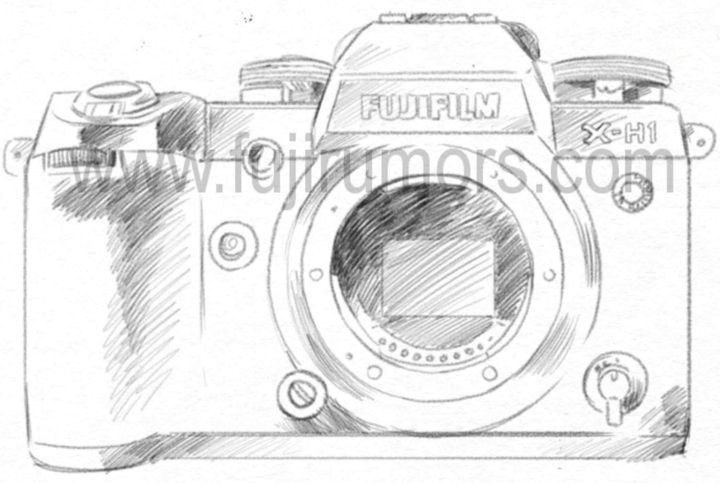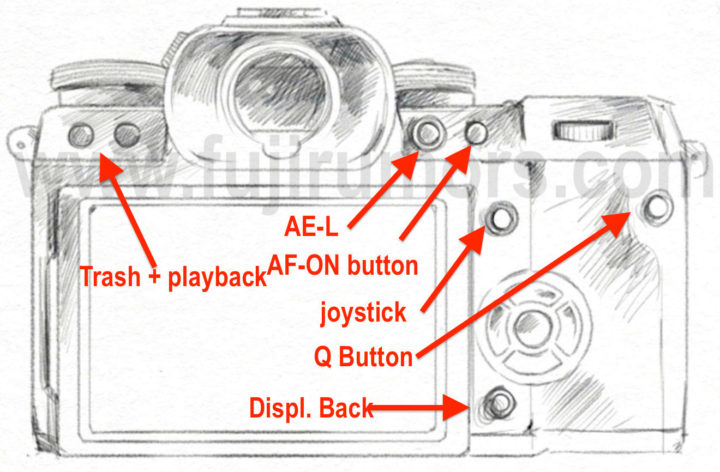 Estimated X-T2 Vs. X-H1 Size Comparisons
Made by FR-readers at the X-H1 facebook group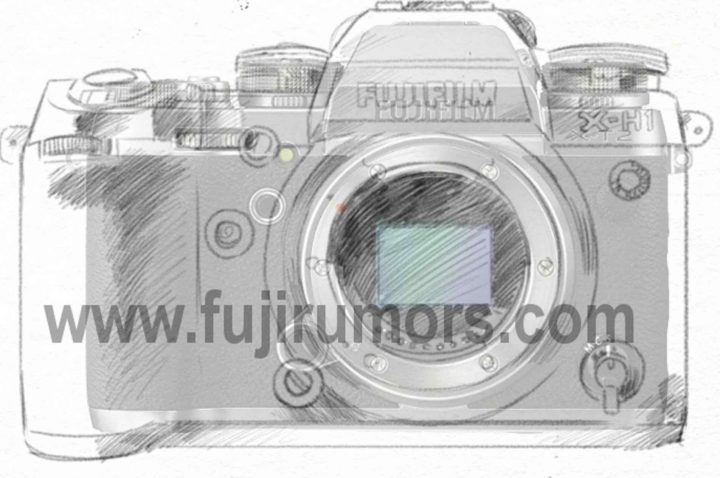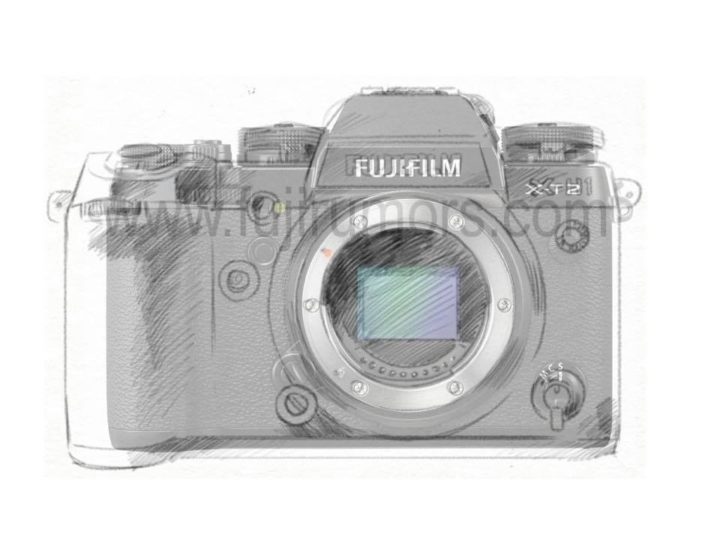 Comaprison made by Craig at our Fujifilm X-H facebook group