Fujifilm X-H1: 1080 at 120 fps, Face Detection in 4K Video and Video Specs Recap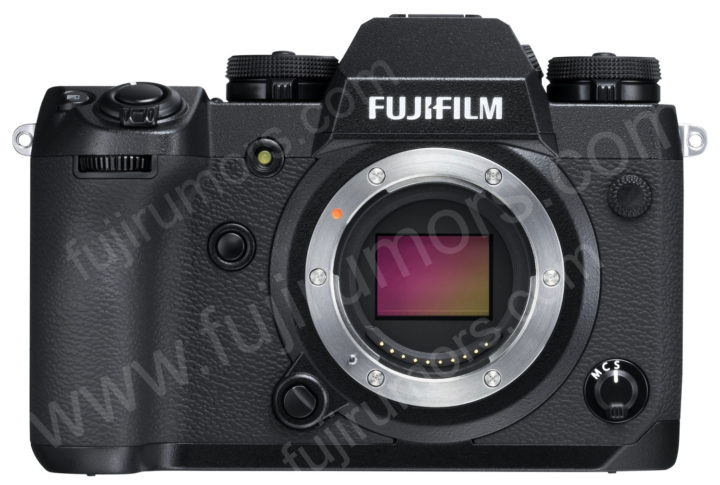 Fujifilm X-H1 Video Specs
Just yesterday we leaked the first images of the Fujifilm X-H1 (Top, Back, Front view).
But it ain't over yet ;).
What we have for you, thanks to the courtesy of our trusted sources, are a few more video specs.
Now, we already told you back in December the following specs:
4K with 1.17x crop and 30p
4:2:0 in camera
8 bit
200 Mbps (the X-T2 has 100 Mbps)
internal F-Log
And now we have some more:
Face detection available in 4K video (not available on X-T2)
1080 at 120fps (max 60 fps on X-T2)
Make sure to follow us on Facebook, RSS-feed and Twitter and not to miss the big Live Blogging on February 15 (or 14 in San Francisco time).
Also, feel free to join our 5,000+ members at the Fujifilm X-H facebook group. And for only X-H1 news and rumors, follow our new dedicated Fujifilm X-H facebook page
Updated Full X-H1 Rumored Specs