Fujifilm X-H1 Shipping in March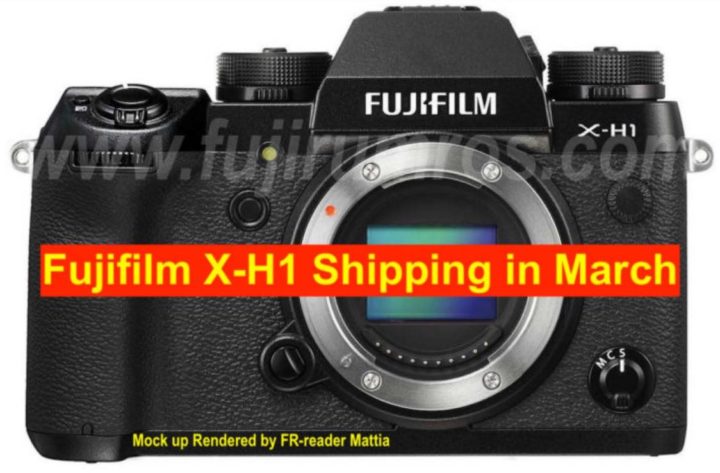 Fujifilm X-H1
Hey all,
just a quick rumor to inform you that the Fujifilm X-H1 will ship in March. At least that's the plan. I mean, I love Fujifilm, but we have seen them too often in the past ship their gear later than expected. Let's hope that this time they will get it right.
As we already told you, the Fujifilm X-H1 announcement will be on the 15th of February (14th of February in San Franciso, around midnight in New York).
Of course there will be an epic LIVE BLOGGING here on FujiRumors ;) .
Prior to the Fujifilm X-H1, Fujifilm will announce the X-A5 and XC15-45 on January 31.
Make sure to follow us on Facebook, RSS-feed and Twitter.
all the best,

Facebook, RSS-feed and Twitter
Full X-H1 Rumored Specs