Fujifilm X-A5 and XC 15-45mm Pancake Zoom Announcement on January 31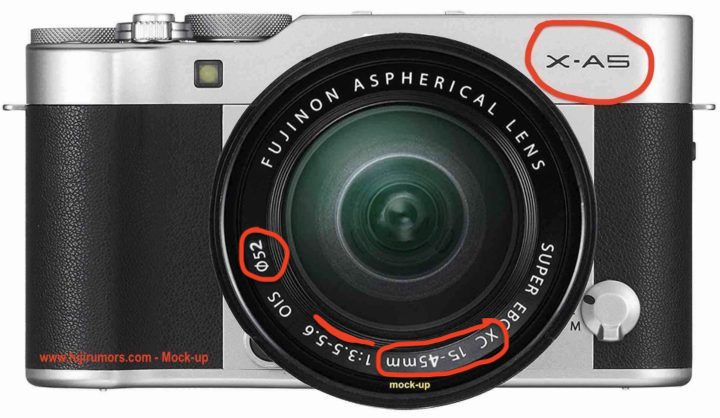 Fujifilm Announcement January 31
Fellow Fujifilm Lovers,
I would like to inform you that Fujifilm is going to announce the long rumored Fujifilm X-A5 and the new XC 15-45mm F3.5-5.6 pancake zoom (more specs here), on January 31 (or 30, depending on your time zone).
Back in September 2017, as usual FujiRumors broke the news about the Fujifilm X-T100, a new entry level camera with Bayer sensor and viewfinder. But so far, no source could tell me the precise announcement date.
I guess that if the X-T100 would come with the X-A5 and XC-15-45 on January 31 or even with the Fujifilm X-H1 on February 15, then I would know it at this stage. However, it's still very silent, which could mean the announcement is not immediate. Or maybe I'm just missing something… we will soon see.
As usual, you can expect full time and non stop Live Blogging coverage here on FujiRumors.
I know the X-A line is an absolute success in Asia, and in my recent trip to Prague (photos here, here and here), I indeed saw a few Asian people with the X-A2 or X-A3. But personally I'm not so hot on this camera.
Much more interesting is the XC15-45 pancake zoom, which, if its performance is worth of the name "Fujinon", could become one of my travel lenses of the future. And looking at the poll below, I see I'm not the only one :).
With that said, the XF18-55 remains just an insanely good kit lens, and I doubt that the small pancake XC15-45 will be able to match its image quality.
Let's wait for January 31 and see :)
In the meantime, make sure to follow us on Facebook, RSS-feed and Twitter, and to click on the little bell icon on the bottom right of your browser, to get instant notification, as soon as I can answer this question.

Loading ...