Not Only Fujifilm X-Pro3: One more Fujifilm Camera Coming in 2019? FF190001 Registered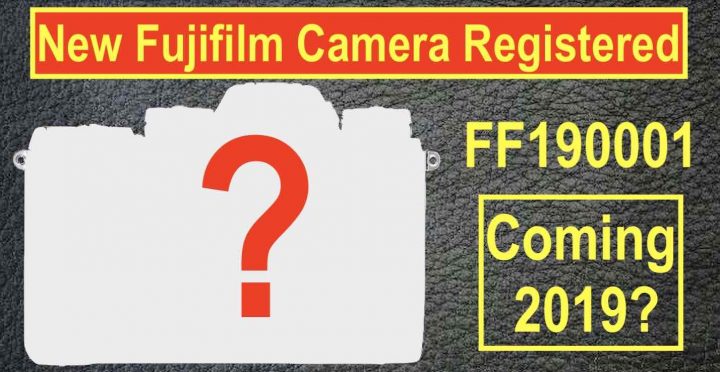 New Fujifilm Camera
Just recently we reported, that Fujifilm registered a camera with the code name FF190002.
We know that the Fujifilm X-Pro3 is coming. But now nokishita spotted a further registration. It's the FF190001 (see below).
Usually the time span between registration and announcement is about 1 to 4 months, so we can assume that one more Fujifilm camera is coming in 2019, in addition to the Fujifilm X-Pro3.
I know, given the massive rebate on the Fujifilm X-H1 (which can be purchased for as little as $299 if bundled with the XF8-16), there will be the whole internet world saying this is the Fujifilm X-H1S or Fujifilm X-H2.
Guys, listen to me: it's not an X-H1 successor! 100% sure. Trust me! It is something else ;). And whoever tells you it's the X-H2, is just clickbaiting you.
It is also not the Fujifilm X100V, since that one will come out sometimes in 2020 only, so that's definitely too early to be registered already.
FF190001 = ?
FF190002 = X-Pro3
So, if you buy the X-H1 today, don't worry about the FF190001 or FF190002 being its successor.
Follow FujiRumors on Facebook, Flipboard, RSS-feed, Twitter, Youtube and Instagram
Our Owners Groups
Our Facebook Pages