Fujifilm will NOT Announce any New X/GFX Gear on August 13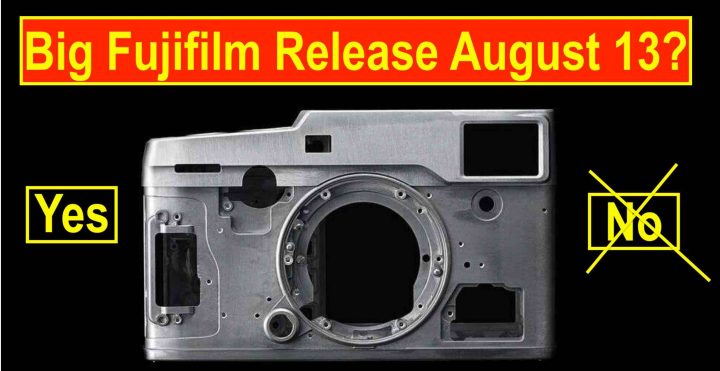 A dpr forum member has been told by a camera store owner that a Fujifilm sales person told them there will be a big Fujifilm release on August 13.
The dpr member writes:
Today I was in a local camera store and one of the salespeople said they were told a "big" Fujifilm release would be announced on 13th August, but didn't have any more information.
The rumor is now spreading quickly, and I hate to be the one, who destroys your excitement.
But all I can tell you is that no X/GFX gear will be announced on August 13.
For accurate rumors, we strongly recommend you to follow us on Facebook, Facebook, RSS-feed, Twitter, Youtube and Instagram
Our Owners Groups
Our Facebook Pages
via dpreview