RUMOR: Fujifilm X-T5 will Have Clickable Front and Rear Dial (Unlike X-H2/S)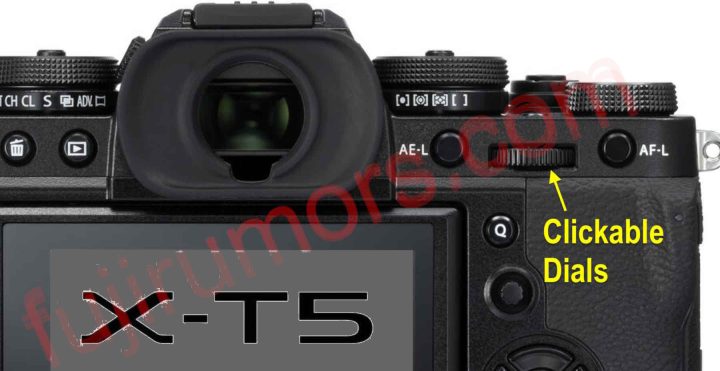 It's not a dealbreaker, but a dubious choice Fujifilm made: on the Fujifilm X-H2S and the Fujifilm X-H2, the front and rear command dial are not clickable.
From what I have read, this was done to prevent accidental change of ISO value, and some even say it helps for even better weather sealing.
Quite frankly, none of these explanations convinces me.
And this is why, when I asked what you'd like to know about the Fujifilm X-T5, the question if the X-T5 will have clickable dials or not came up quite a bit.
Well, today I can give you the answer: the Fujifilm X-T5 front and rear command dial will be still clickable.
Personally I am very happy about that.
Fujifilm X-T5 rumors recap:
Follow FujiRumors on Facebook, Instagram, RSS-feed, Youtube, Flipboard and Twitter.
100% Fuji Colors Power
Rumors and Discussions