RUMOR: Fujifilm X-T5 with Dual SD-Card Slots (no CFexpress)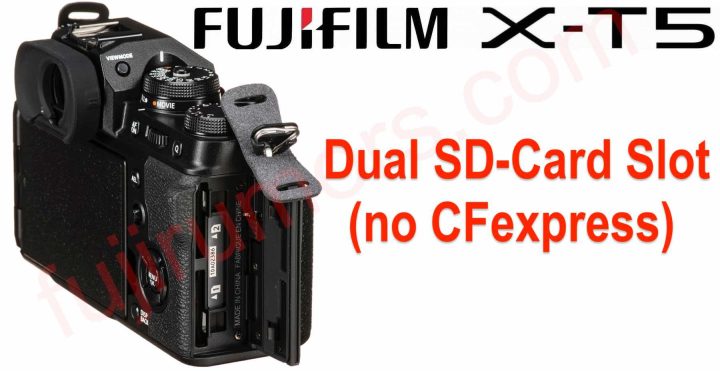 I must say that I am a bit relieved to hear (and share) this rumor, because it is going to save me hundreds of dollars ;)
The Fujifilm X-T5 will have dual SD-card slots (no CFexpress compatibility).
For my type of shooting (no crazy ultra high fps bursts), UHS-II SD-Cards are fast enough to have a smooth and pleasing shooting experience.
So when I get my Fujifilm X-T5, I won't have to spend more money into CFexpress cards. I just use the plenty of SD-Cards I already have at home.
But I am curious to hear what you guys think about it. Maybe for some of you this is a dealbreaker?
Fujifilm X-T5 rumors recap: