Fujifilm X-T5 will NOT shoot 8K video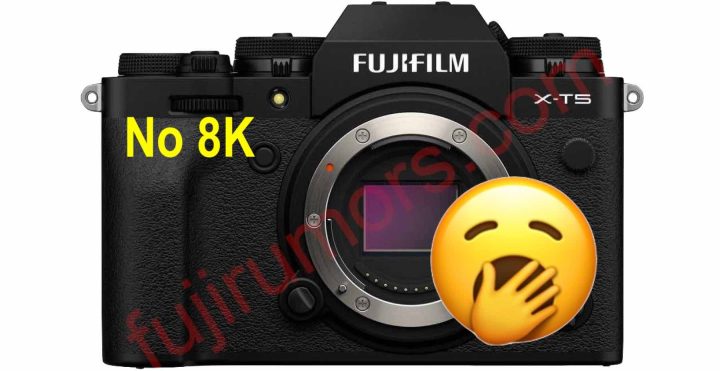 Yes, the Fujifilm X-T5 will have a 40 MP sensor.
And yes, the Fujifilm X-H2 with the same sensor can shoot 8K video
But according to our sources, the Fujifilm X-T5 will not be able to record 8K video.
I guess most of us in the market for an X-T5 will not care about 8K on X-T5. But I might be wrong, so feel free to vote the survey down below.

Loading ...
Fujifilm X-T5 rumors recap:
Follow FujiRumors on Facebook, Instagram, RSS-feed, Youtube, Flipboard and Twitter.
100% Fuji Colors Power
Rumors and Discussions