Fujifilm X-T5 Announcement in… (97% of You will be Surprised)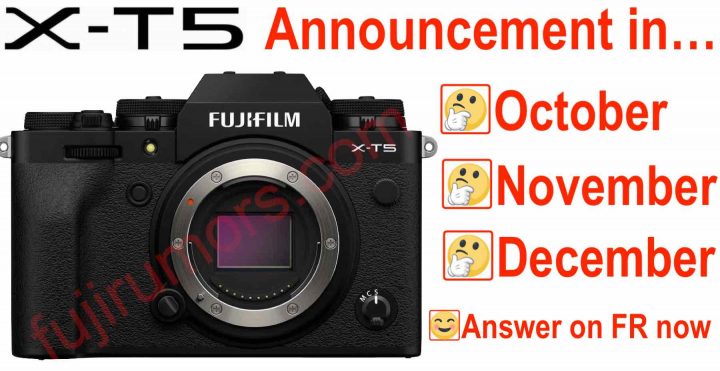 Remember when we asked you when do you believe the Fujifilm X-T5 will be announced?
In that survey, we looked at Fujifilm's past announcement and we saw that they never announced a new camera in November or December.
Well, that's going to change!
We have now rocksolid information that the Fujifilm X-T5 will be announced in November.
Only 3% of you guys placed the right guess in our survey. So either you are Fujifilm employees or you are just very good in making guesses.
More Fujifilm X-T5 rumors will follow soon.