ANSWERED: Fujifilm X-T5 will come in Black and Silver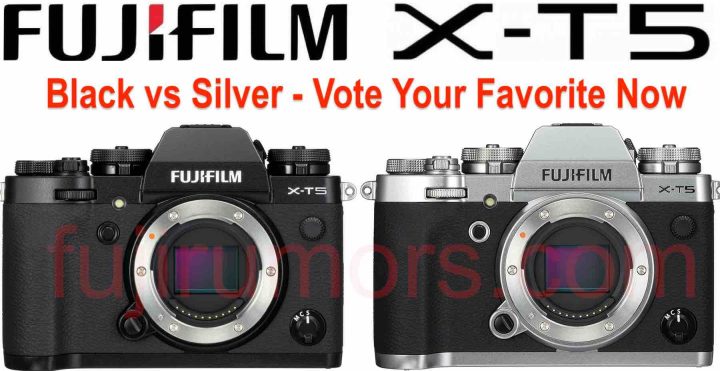 When I asked what you'd like to know about the Fujifilm X-T5, there were quite some guys asking me if it would come in black and silver (many of you asked me also privately via email or social media).
And I can see why you ask me this.
Fujifilm is offering the Fujifilm X-H2 and X-H2S in black, when they launched the Fujifilm X-T3WW it also came just in black, and even the X-T4 silver started to get discontinued.
It all looked like Fujifilm was giving up on the silver color.
But not with the Fujifilm X-T5.
If you like your X-T camera in silver, then, according to our sources, you can rest assured that the Fujifilm X-T5 will be offered in black and silver.
Now feel free to let us know in the survey down below which color you prefer.
Personally, I owned black as well as silver X-T cameras. I'd be happy with either color. Maybe the silver color gives a bit more of a vintage touch, but the all black version looks so sexy too. I guess I am one of those who'd be happy with both cameras, and I will struggle until the last minute before I place my X-T5 pre-order.

Loading ...
Fujifilm X-T5 rumors recap:
Follow FujiRumors on Facebook, Instagram, RSS-feed, Youtube, Flipboard and Twitter.
100% Fuji Colors Power
Rumors and Discussions