Fujifilm X-T5 to Feature 40MP Non-Stacked Sensor (No 26MP Stacked Version Planed)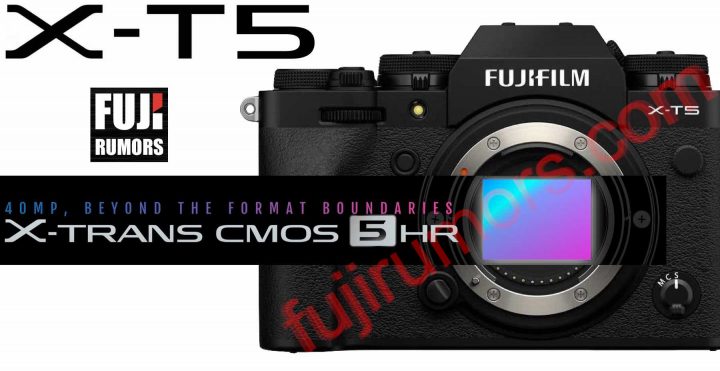 It was one of the questions I got most since the X summit in May.
And today it will find an answer.
An answer that comes from a new source, but as you know, if I share it on FujiRumors anyway, it means that I have reasons to trust this source. In my eyes, it is just as reliable as if I'd have been told this from a trusted source.
The rumor is this one:
The Fujifilm X-T5 will come with a 40MP non-stacked sensor, the same one that will be used by the Fujifilm X-H2 HR. Fujiiflm has no plans to release a stacked version of the Fujifilm X-T5, hence no Fujifilm X-T5s.
In a recent survey where we asked you which sensor you'd like in which camera model, you can see that half of you want a 40MP Fujifilm X-T5 and the other half a stacked 26MP Fujifilm X-T5S.
Well, if you are really out for a stacked sensor SLR shaped higher end camera, you might just get the Fujifilm X-H2s at this point as waiting for the stacked sensor Fujifilm X-T5s will be time wasted.
Top on Kickstarter
The well known company Spinn announced this rather unique adhesive wrap on Kickstarter (Click here). At first glance this looks like something very simple but it actually is quite cool.
If You Shoot on Tripod, You Might Love this New Product from Atoll
Latest Gear
X Lenses (Instant Rebate)
X Bundle Deals (Instant Rebate)
GF Lenses (Mail-in Rebate*)
*once you have received your gear, you can submit the form and claim your money back at this page (until August 31 by 5PM ET)
GFX Bundle Deals (Instant Rebate)