Which 5th Generation Sensor do You Want in the Fujifilm X-T5, X-Pro4, X-E5, X-S20, X-T40, X80, X200?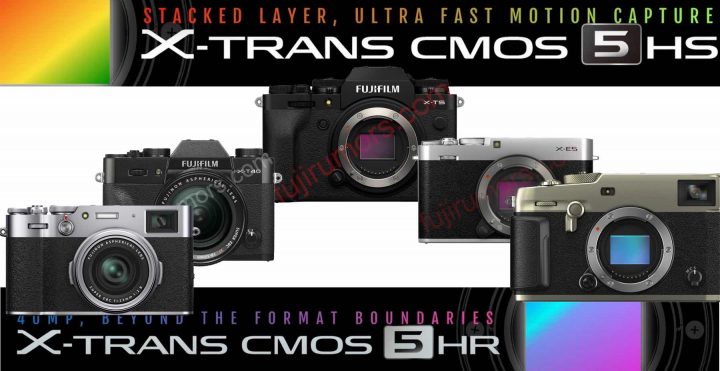 TOP NEW FUJIFILM DEALS
Maybe it's just because I haven't had a decent sleep for weeks. Maybe I am just overthinking it all (but don't worry, I am recovering greatly now)
But when I re-watched the X Summit, I was confused by the statement the Japanese Fujifilm manager made in regards to the 5th generation 26MP stacked and 40MP non-stacked sensor.
His statement:
there is no other camera platform more suitable to have them both than the 'X-H" Series
I wondered what he meant by that, and I concluded it could be either one of the 2 options mentioned below:
only the X-H line will offer both sensor options
since the X-H line is the most suitable, it will be the first to feature both sensor options. Other less suitable lines might get both options too, but only later on as the priority is the X-H line
NEW ENTRY: some FR-reader said this is just marketing blah blah blah aimed to sell as many X-H cameras as possible and then both sensors will find its way in most camera lines anyway
I've asked you guys in a survey what you think the manager meant, and here is the result of the survey.
SPECULATION (NOT RUMOR): In my eyes, it would make sense to put both sensor options in at least all of Fuji's higher end models, as ordering the same Sony sensor in larger numbers, helps to push down the cost for each sensor.
But what Fujifilm will decide to do is unknown at this point. And maybe it is even unknown to Fujifilm itself.
And yet…
let's assume for a moment that the interpretation the majority of you guys gave is correct. So let's assume that only the X-H line will get both sensor options.
This would mean that in regards to all other lines, Fujifilm would have to make a decision on which sensor to pick for each camera.
And if that would be the case, I can already see lots of head scratching at the Fujifilm HQ trying to figure out which sensor is best for which line.
If that's really the case, then I thought that the generous FujiRumors community will gladly invest a bit of its time to give Fujifilm its opinion on this matter by commenting on this article and by voting the surveys down below.
VOTE THE SURVEYS BELOW

Loading ...
_ _ _

Loading ...
_ _ _

Loading ...
_ _ _

Loading ...
_ _ _

Loading ...
_ _ _

Loading ...
_ _ _

Loading ...
Sieh dir diesen Beitrag auf Instagram an