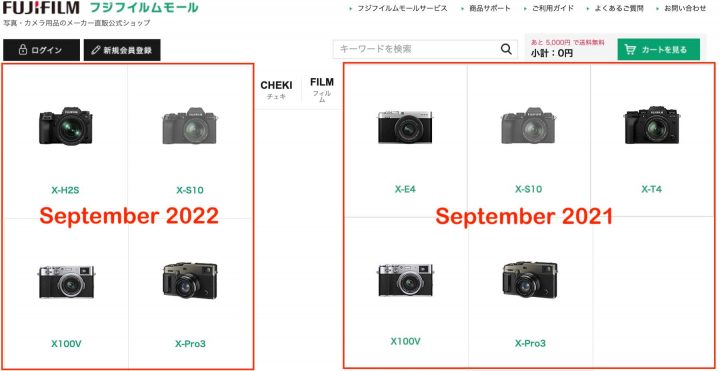 We already told you that major Japanese stores marked the X-T4, X-E4 and X-T30II as discontinued.
Now we have another puzzle piece to add to this: as you can see from the screenshot above, Fujifilm has removed the Fujifilm X-T4 and X-E4 from their Japanese product catalog.
The last available Google cached version of September 2021 still shows both items on the website.
What does this mean for Fujifilm X-T5, X-E4 and X-T30II? Well, I have tried to explain it as good as possible here.
via dclife
Follow FujiRumors on Facebook, Instagram, RSS-feed, Youtube, Flipboard and Twitter.
100% Fuji Colors Power
Rumors and Discussions