Fujifilm X-E4 Discontinued at BHphoto and Other Stores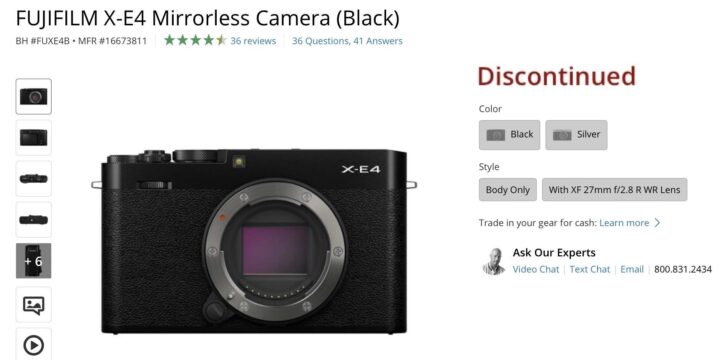 The Fujifilm X-E4 was launched in January 2021 and the last time I've noticed the X-E4 in stock was back in October 2021.
Not even the Fujifilm X100V has such a bad shipping record as the X-E4.
And now, after 2 years only, stores are already starting to mark it as discontinued, as for example BHphoto here (in all its combinations) and the Australian store Camerapro.
It's a pity that such a beautiful little camera hardly ever shipped and now it even seems to be over for it.
At this point, the Fujifilm X-E5 can't come soon enough.